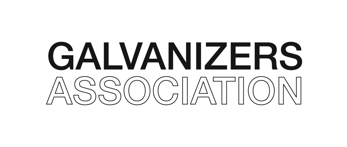 The pioneering spirit of Joseph Ash led the company to be a founder member of the Galvanizer's Association (GA), to provide users of galvanizing with the highest possible levels of technical and product support. Important aspects of which include: RIBA CPDs, a dedicated enquiry hotline and the GAGAs – the annual galvanizing construction awards competition.
Today the Galvanizers Association supports its members through a highly qualified full-time team based in the West Midlands. Joseph Ash is as active as ever in providing and serving on every single committee to help mould and strengthen the Association's service to specifiers and end users of galvanized steel.
Visit the Galvanizer's Association website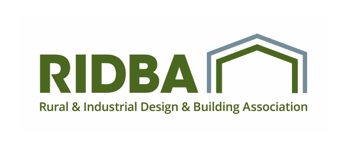 The Rural and Industrial Design and Building Association (RIDBA) is the leading trade association for the modern agriculture and industrial buildings industry in the UK. Providing a strong collective voice for the sector, RIDBA represents member views to the wider industry including government, leading client organisations and other key stakeholders.
As a supplier to the agricultural sector, Joseph Ash Galvanizing is a proud supporter of RIDBA.
Visit the RIDBA website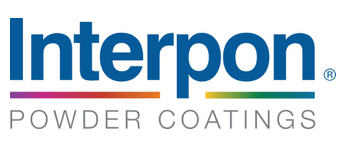 AkzoNobel are a global manufacturer of high-quality powder coatings sold worldwide under the brand name of Interpon.
Interpon powder coatings are available in a wide variety of colors, finishes and performance properties tailored to the customer's individual needs.
Joseph Ash Galvanizing uses Interpon paints when powder coating steel, and our Joseph Ash Medway plant is the only steel finisher in England to be granted approved galvanizer status by Akzo Nobel for one stop shop services.
Visit the Interpon website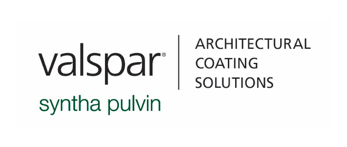 The Valspar Corporation is a manufacturer of paint and coatings based in Minneapolis, Minnesota, U.S. With over 11,000 employees in 25 countries and a company history that spanned two centuries, it was the sixth largest paint and coating corporation in the world.
Joseph Ash Galvanizing uses Valspar paints when powder coating steel.
Visit the Valspar website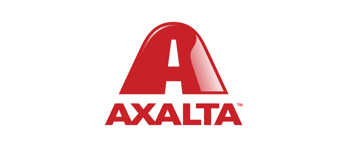 Axalta Coating Systems is a coatings company headquartered in Philadelphia, PA that develops and manufactures coatings for light and commercial vehicles, industrial, and refinish applications. The firm does business in 130 countries, has nearly 13,000 employees, and has more than 100,000 customers.
Joseph Ash Galvanizing uses Axalta paints when powder coating steel.
Visit the Axalta website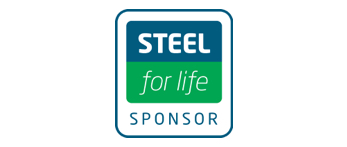 Steel For Life was created as part of the British Constructional Steelwork Association's (BCSA) commitment to an effective and robust market development programme in the UK.
Joseph Ash Galvanizing is committed to supporting the BCSA by sponsoring their Steel For Life campaign, in order to help promote steel as the best material for constructional purposes.
Visit the Steel for Life website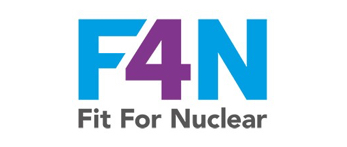 Joseph Ash Galvanizing has been granted 'Fit For Nuclear' status (F4N) – the first galvanizer in the UK to be accredited.
F4N is a unique service to help UK manufacturing companies get ready to bid for work in the nuclear supply chain and to measure their operations against the standards required to supply the nuclear industry – in new build, operations and decommissioning.
Developed by the Nuclear AMRC with the support of its top tier partners, F4N includes nuclear new build developers and the Nuclear Decommissioning Authority. These industry leaders are using F4N to identify potential companies for their own supply chains.
Visit the F4N website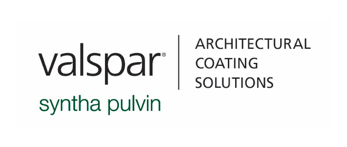 Syntha Pulvin is a premier architectural powder coatings brand in Europe, offering  a wide range of Architectural Powder Coatings formulated to decorate and protect architectural aluminium and galvanized steel exposed to ultraviolet conditions and extreme weather.
Available in a multitude of texture and colour options, as well as performance specifications, Syntha Pulvin is an optimal powder coating solution for almost any building project.
Joseph Ash Medway is an approved applicator for Syntha Pulvin architectural coating solutions, including:
Syntha Pulvin Gloss System, Syntha Pulvin Satin System, Syntha Pulvin Matt System, Syntha Pulvin Premium System and Syntha Pulvin Fine Texture System
Applicator approval for Joseph Ash Medway followed certification to BS EN ISO 9001, plant audits at Medway conducted by Valspar, and successful completion of 12 weeks' worth of chemical, mechanical, and accelerated weathering tests designed to ensure that quality of pre-treatment, surface appearance, colour, gloss, curing, corrosion resistance and adhesion to substrate, all meet Syntha Pulvin's BSEN13438 and their own criteria.
Visit the Syntha Pulvin website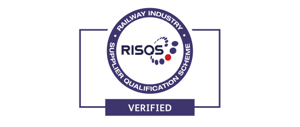 RISQS (the Railway Industry Supplier Qualification Scheme) is a supplier qualification scheme which audits and assesses suppliers to pre-qualify to work with over 110 buying organisations. Joseph Ash Galvanizing has been certified as a member of the scheme, as we regularly galvanize steel for the railway industry.
Visit the RISQS website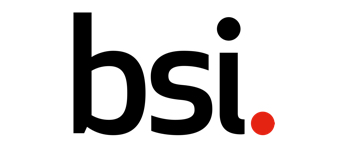 BSI Group, also known as the British Standards Institution, is the national standards body of the United Kingdom. BSI produces technical standards on a wide range of products and services and supplies certification and standards-related services to businesses.
Galvanizing at Joseph Ash plants adhere to the coating's requirements of BS EN ISO 1461:2009 and BS EN ISO 9000:2015 quality assurance specifications. (View our Quality Policy.)
Visit the BSI Standard website