A coating that lasts up to 170 years
Hot dip galvanizing has been used worldwide for well over a century because it provides a long-life, low-maintenance corrosion protection which safeguards steel from atmospheric attack. Applying a hot dip galvanizing process to steelwork provides fabrications with a robust, durable and corrosion protective finish that under normal conditions will last for many years without maintenance of any sort. We've compiled some excellent reasons to hot dip galvanize your steel here.
Unsure what galvanizing is? Our What is Galvanizing? blog explains the process in more detail.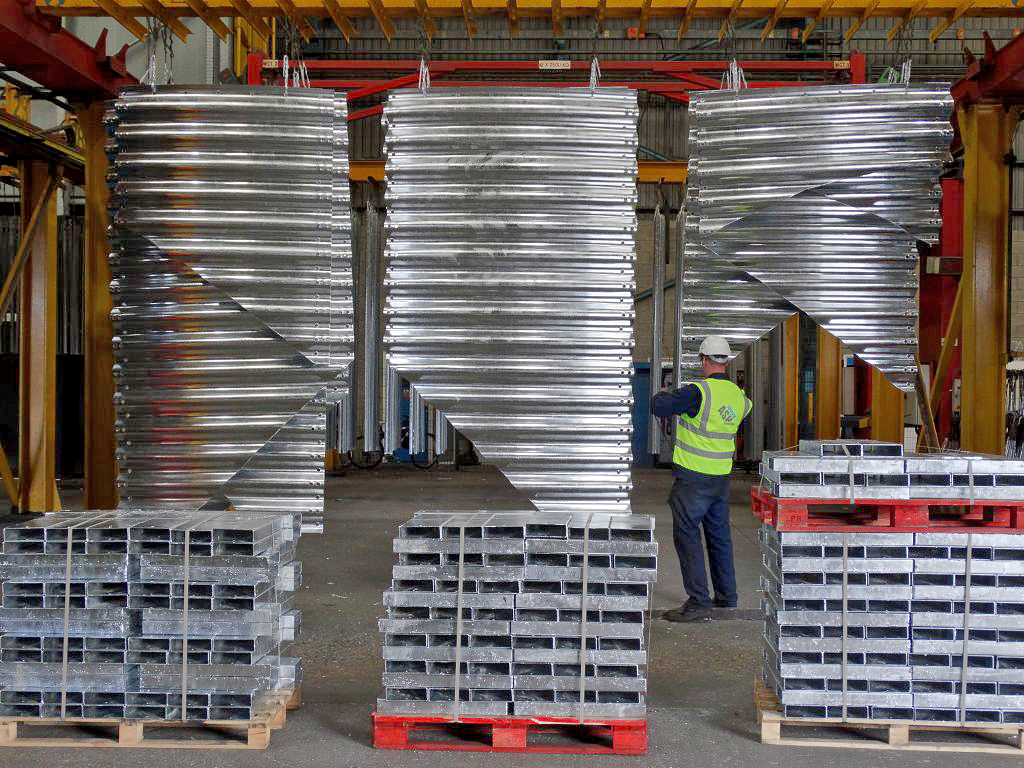 Hot dip galvanizing services near you
With the widest range of bath sizes of any UK galvanizer, we can hot dip galvanize everything you fabricate, from lighting columns to bridges, fencing products to industrial flooring, structural sections to access support steelwork, and motorway guardrails to bracketry and fixings.
When it comes to corrosion protection, our dedicated and expert workforce and large and modern HGV fleet provide you with the highest standards of quality and service available.
Additionally, our dedication to adding value at every step ensures we deliver the optimal possible results and service. We never forget that hot dip galvanizing is a hands-on process, the final quality of which rests on the skill of our galvanizing operatives. All galvanizing at Joseph Ash plants adheres to BS EN ISO 1461 and BS EN ISO 9000 quality assurance specifications. (View our Quality Policy.)
You can find out about our range of galvanizing bath sizes and lifting capabilities here. For smaller products, such as nuts and bolts, take a look at our spin galvanizing service.
Next page