A colourful coating for steel
Powder coating is a paint mainly applied to metals to provide a harder finish than a normal paint. The powder is applied electrostatically from a spray gun. It is cured in an oven under high heat to form a tough, durable skin. This acts as a low maintenance, long lasting, colourful covering for architectural metalwork, fencing, gates and any other steel fabrication.
Powder coating is the preferred alternative to paint. You can read our full guide on why powder coating is superior to paint here.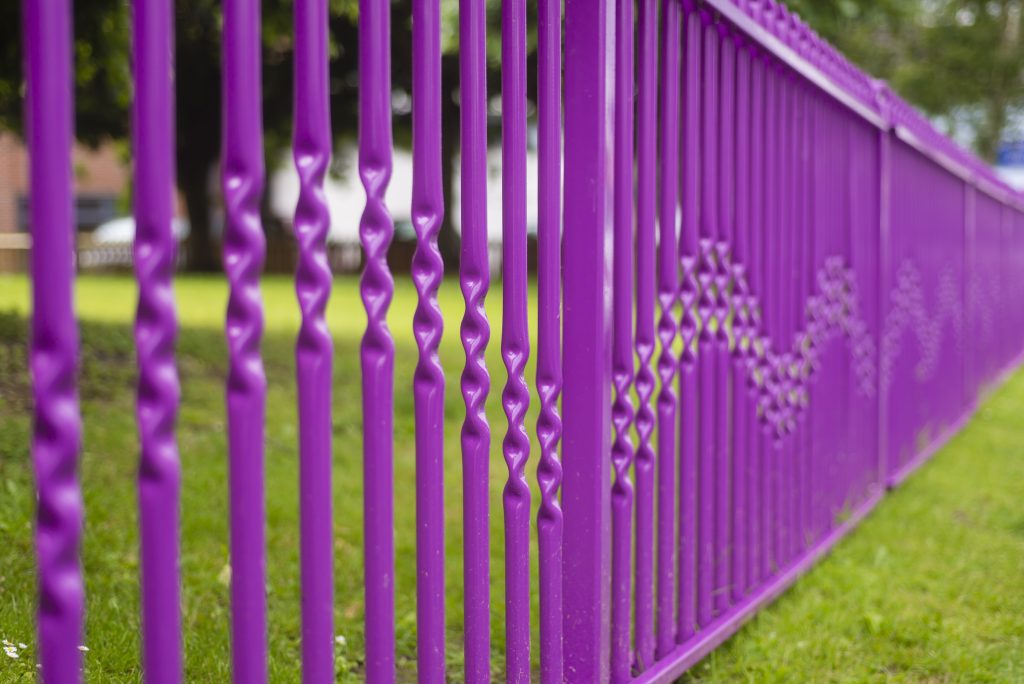 Powder coating paints come in many colours and can be used to create different finishes such as textured or metallic. As specialists in steel architectural metalwork where high-quality finishing is critical, we can produce any specified colour or texture for any size or type of project you have. Whether it's a raw steel substrate in an interior, or a galvanized substrate for an exterior.
Powder coating services near you
As well as a detailed knowledge of both hot dip galvanizing and powder coatings, we have the rigorously controlled conditions needed to ensure our powder coated finishes surpass today's benchmarks for quality.
Whether you need to dress a building site in corporate colours, turn functional street furniture into a design feature, fabricate colourful fences and gates for playgrounds, or add some colour to balustrades or staircases, we can help.
Finally, not only are we AkzoNobel approved applicators, but we are also skilled in using all types of powder coat – for example, Tiger, Syntha Pulvin, Axalta and IGP.
Contact us today for a free quotation or to discuss your powder coating needs.
Next page