Protect small specialist parts from corrosion
While hot dip galvanizing is used for large fabrications such as fencing and guardrails, spin galvanizing is used to protect small steel parts such as hinges, nuts, bolts, bracketry and fixings.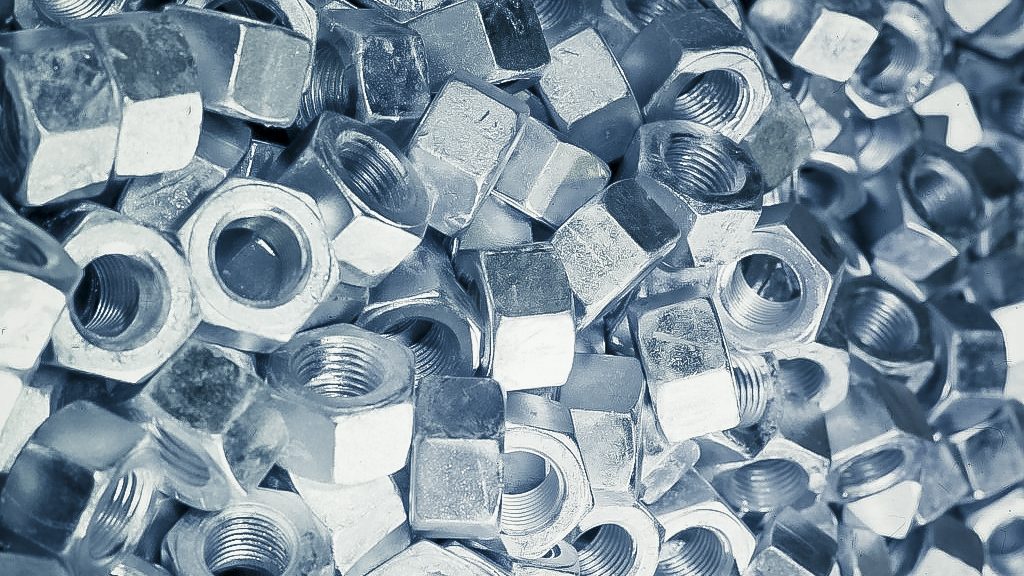 What is spin galvanizing?
Small items such as nuts, bolts, chains and screws need to be as rust resistant as the steel structures they support. However, they are too small to galvanize in a hot dip galvanizing bath. With spin galvanizing, small items can be placed in a perforated basket and immersed into molten zinc. Once the zinc/iron alloy layers form, the basket is centrifuged at high speed so that the spinning action removes the excess zinc and creates a clean profile.
The benefits you'll receive from our spin galvanizing services include:
All work galvanized to BS EN ISO 1461
Collection and delivery service
Full technical support service
On site storage facilities
Our Quality System is approved to BS EN ISO 9001.
For advice about spin galvanizing (carried out at our Joseph Ash Telford plant) please contact our Technical Support Team. To book a spin galvanizing project, please contact our Telford sales team.
You can also read our full guide on spin galvanizing and its benefits here.
Our spin galvanizing bath size (basket only) is 250mm diameter by 500mm long.
Next page