Hot dip galvanizing and powder coating are the most popular and well-known methods of steel protection. People often consider using only one type of coating, based on the desired outcome for the steel fabrication. But what happens when two methods of coating are used at the same time? A duplex coating is achieved.
The term 'duplex coating' covers any type of coating that uses two methods together. However, at Joseph Ash Galvanizing, we use this term for the combination of hot dip galvanizing and powder coating – a powerful synergy, suitable for all types of steel fabrication.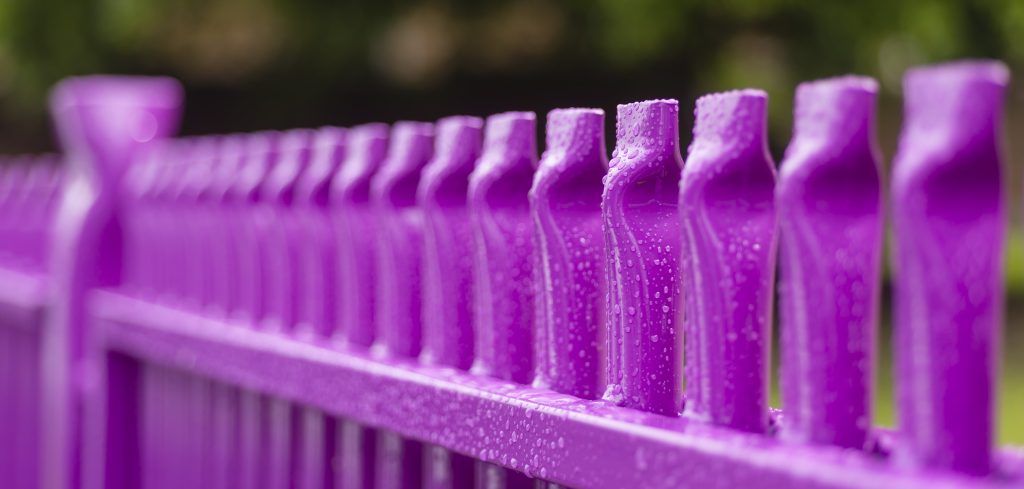 What are the benefits of duplex coatings?
1. Increased durability
When used independently, hot dip galvanizing creates an incredibly durable finish. However, as steel ages, the galvanized zinc coating erodes. This makes the steel more susceptible to weather damage. Therefore, covering it with an extra layer increases the lifespan even further. The extra coat provides an additional barrier, slowing down the erosion rate and providing a superior level of protection.
2. Environmentally friendly
Joseph Ash Galvanizing's duplex coatings are kind to the environment. Our plants our self-contained, with steel going in at one end and the final product coming out at the other. This allows us to control and reuse the waste products emitted, minimising the amount released into the environment.
The galvanizing process never uses more zinc than the steelwork needs to coat it due to the metal's non-ferrous properties, making it recyclable without compromising on quality.
3. Cost effective
The cost of duplex coatings is low compared to other metal protection methods. Thanks to its high durability, duplex coated steelwork needs treatment less frequently, resulting in long-term money savings.
Many galvanizing plants do not offer both hot dip galvanizing and powder coating. Joseph Ash Medway, however, is a one-stop-shop service provider for hot dip galvanizing, powder coating, duplex coatings and shot blasting, providing all services under one roof. This drastically reduces the costs associated with transportation and having to use two suppliers.
4. A wide range of colours
While galvanizing will leave your steel with a shiny silver finish, powder coatings come in various colours. This can be impactful depending on what you are having coated; imagine a bright and vibrant fence or gate or fully coloured sculpture placed in the middle of a busy city. There are plenty of photos in our gallery for inspiration. If you can think of a colour, we can produce it! You can also choose to have a textured finish with varying matt, satin, and gloss levels.
5. Quality assured
Although galvanizing and powder coating have a traditionally long lifespan, not all steel coating service providers are equal. All steelwork treated at Joseph Ash plants adheres to the coating's requirements of BS EN ISO 1461 and BS EN ISO 9000 quality assurance specifications. You can rest assured knowing that we hold numerous accreditations from various organisations.
---
Our Medway plant offers a 40-year guarantee on duplex coatings (subject to T&Cs). If you're interested in Joseph Ash Medway's specialty duplex coatings, get in touch today to discuss your requirements.
Next page