Designed and fabricated by Luke Perry. Hot dip galvanized by Joseph Ash Telford.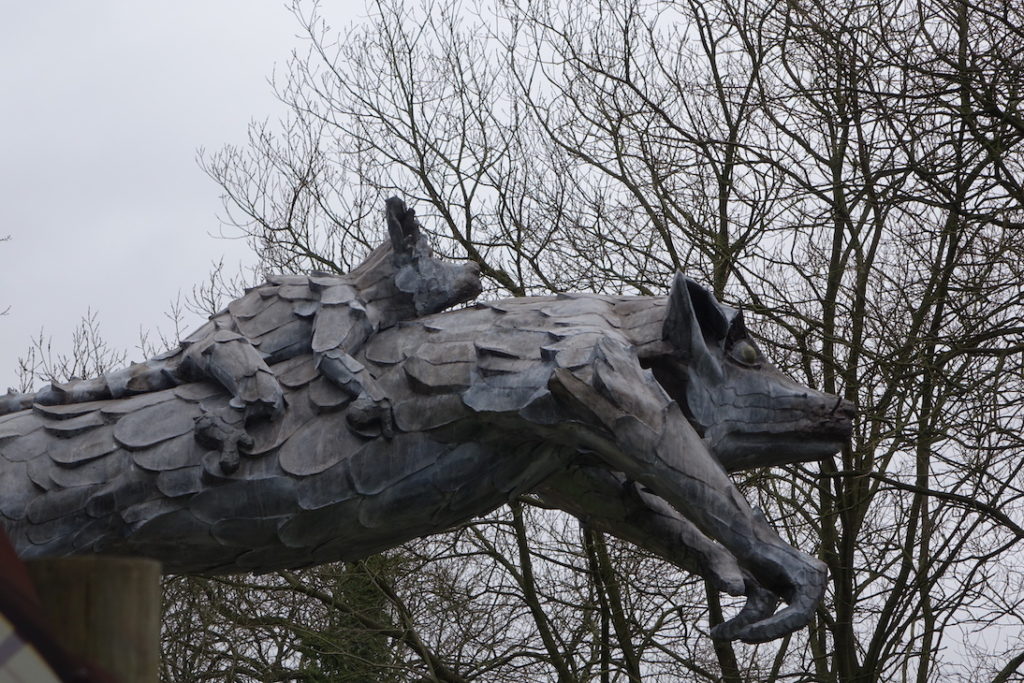 Earlier this year, a gigantic sculpture was added to the Lemur Wood of Dudley Zoo and Castle (DZC), in the Midlands. The stunning sculpture depicts a ring-tailed lemur, with a baby on its back, leaping from one pole to another.
Designed and fabricated by Luke Perry, an English artist renowned for creating huge works of art, the sculpture also includes words on the poles about the threats to the species. Threats which include hunting, logging, deforestation, and the pet trade.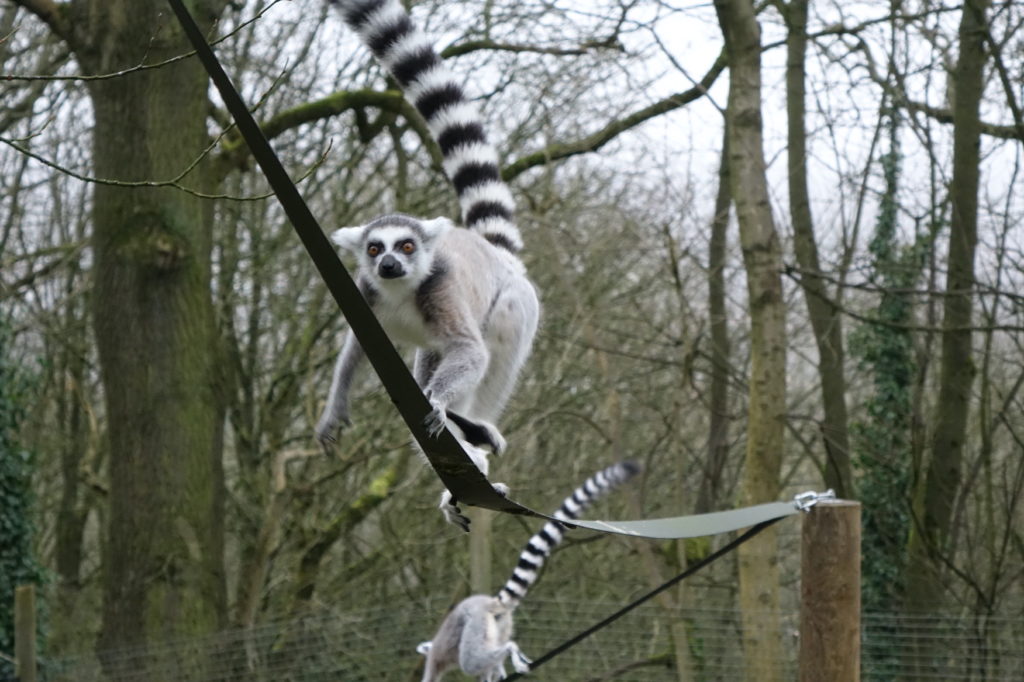 DZC commissioned the sculpture as they wanted to educate visitors not only about the threats to lemurs (90% of the population currently faces extinction), but also about ongoing threats to other species.
According to the Express & Star website, Derek Groves, the Zoo Director, said: "[The statue is] built around the concept of lemurs being an endangered species, and whether they survive in the wild is whether humans take action and help to stop them being wiped out.
"The lemur is on one post and the question is whether it gets to the other side. It's down to us.
"[The statue is] not just about lemurs. It's about all animals and their habitats, so hopefully it will [not only] be a photo opportunity, but also [a chance for] people to look at the statue and get the message.
"Hopefully it will get people to think more about the animals and their habitats and change their behaviours."
Titled 'A Leap of Faith', the sculpture – made from sheet steel – took six months to build and at 30ft is one the largest sculptures Luke has ever fabricated.
Because steel is prone to rust and corrosion if left untreated, Luke engaged Joseph Ash Galvanizing to hot dip galvanize it.
Hot dip galvanizing is important because it provides a long-life, low-maintenance corrosion protection which safeguards steel from atmospheric attack.
Mick Jackson from Joseph Ash Galvanizing said: "It was a pleasure to be asked to treat the steel for this sculpture. Having worked on an installation for Luke a few years back (Queen Aethelflaed, Lady of the Mercians) we know how amazing his work is, and we know how important it is to protect the steel from the environment for many years to come.
I was at DZC on the day of the sculpture unveiling, and it was wonderful to see it in its final place."
As supporters of the Lemur Conservation Association, Dudley Zoo has always had a strong interest in lemurs. The zoo is also home to five different species of lemur – ring-tailed, black-and-white ruffed, red ruffed, collared and black. Luke had to study the creatures for many hours so that he could accurately depict a lemur in his statue.
According to the Dudley Zoo and Castle website, Luke said: "Thank you to DZC for giving me the opportunity to do something a bit different. It's been a challenge and it's been the first time I've had to put wheels on a sculpture and nearly take a wall out just to get it out of the factory!
But I'm so very pleased with it and I'm pleased people like it."
Dudley Zoo and its visitors are thrilled with the sculpture, as is Luke Perry. We were also thrilled to be a part of a such a huge and beautiful project, and something which will impart an important conservation message.
Next page