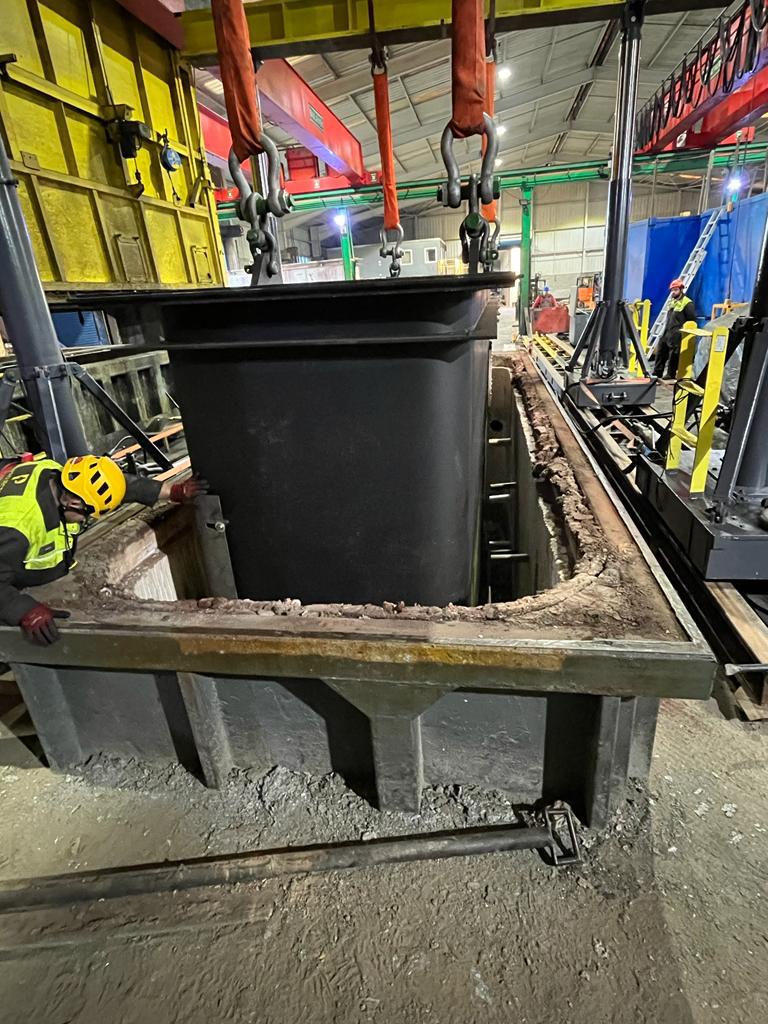 We're pleased to announce the recent installation of a new galvanizing kettle at our Premier Galvanizing Hull plant.
It's quite a logistical exercise to remove an existing kettle and replace it with a new one. Commissioning and planning the changeover takes months. And the installation – including removing/recycling existing zinc, dismantling the bath, fitting a new bath, and adding new zinc ingots – takes a whole week. The bath also had to be transported from Germany first!
The bath dimensions are the same as before: 7m length x 1.2m wide x 3.2m deep. However, it has a thicker wall than previously (now 60mm instead of 50mm).
For health and safety reasons, it's typical to change galvanizing baths every 7-10 years as the wall thickness degrades over time, specifically in areas with a temperature difference, such as the 'wash line' and above the Dross protection. Structural integrity is crucial for health and safety, so even though we still had a few years left in our previous bath, we always opt for the cautionary approach.
Thanks to W. Pilling in Germany who provide all our kettles, and the following companies who helped with the installation: Projector Lifting Service, Zinco, Westech and Thermetal Metallurgical Furnace Engineers.
Next page