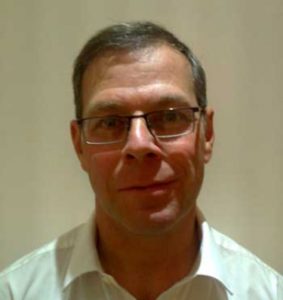 Michael Ball is a Quality Manager at Joseph Ash Medway, and he has just celebrated a huge 25 years' service at the plant. To recognise this achievement we've interviewed him to find out about the last quarter century and what makes him tick!
Q: What did you do before joining Joseph Ash Medway?
A: I began my career as a fabricator welder serving a four-year apprenticeship with a company that built road bridges and other one-off structures. The apprenticeship covered all aspects of working with sheet metal to heavy plate fabrication, as well as becoming a code welder. I also had dealings with H.D.G and therefore became aware of the design factors required to get a good finish from galvanizing. The experience and training I received on the apprenticeship was second to none.
I then joined a company who acted as a supplier to oil refineries, which led to a role in welding inspection, testing and quality control. After this I joined Joseph Ash Medway as a Quality Manager and I've enjoyed the role ever since.
Q: So you started your career as a fabricator. Do you still make things out of steel in your spare time?
A: I've always enjoyed working with steel and still enjoy making things when I get a chance. In the past I've made a small elephant out of sheet metal, a hawk in flight, bed frames, garden furniture, lights, a small bridge and a scaled down batman car! And yes, most of these have been hot dip galvanized at Joseph Ash Medway.
Q: Having the experience as a fabricator, as well as 25 years' experience working in a galvanizing plant, must make you a great resource for customers?
A: I hope so! I'm a great believer in galvanizing and I enjoy helping customers to think about their designs and advising them on ways to improve the fabrications to get a better finish. I've also worked on every part of the galvanizing and powder coating processes.
I suppose my speciality is being a more practical, hands-on person. I like to help people get the job done and resolve issues that others think can't be resolved. If there's a problem, I want to fix it.
Q: What's the most interesting thing you have seen galvanized at Joseph Ash Medway?
A: I've seen a huge number of interesting sculptures galvanized at the plant, as well as an MG car and a Toyota rally car. I guess the most challenging and interesting items however were petrol tanks!
Thank you for the interview Michael. Congratulations on reaching this huge milestone at Joseph Ash Medway.
Next page