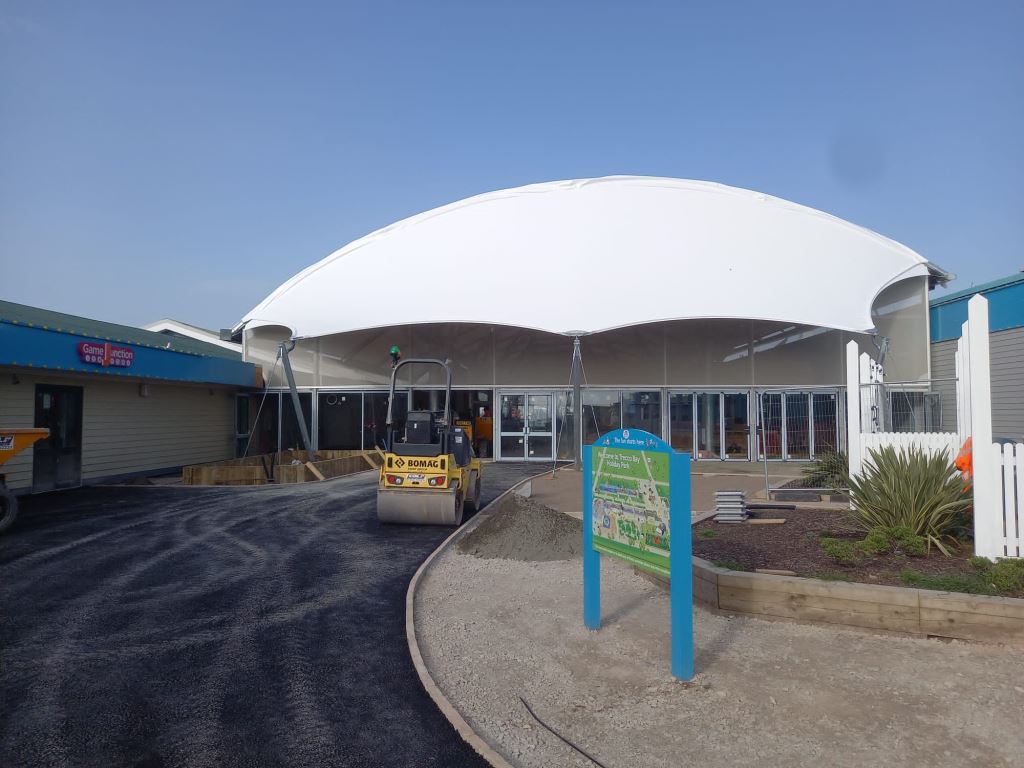 Throughout July and August, families flocked to resorts in the UK for much-needed rest and relaxation. A popular holiday park in Wales is Trecco Bay. Before the Summer began,  Metafab Solutions and Joseph Ash Walsall visited the resort to create a new and exciting space for the holidaymakers.
Trecco Bay in Porthcawl is run by Park Dean Resorts – the UK's largest holiday park operator – which owns and operates 66 holiday parks. Over the last few years, they have been reinvesting heavily into their parks to improve facilities and accommodation.
The Trecco Bay resort has been the biggest beneficiary of the reinvestment programme – £3.6m – as Park Dean seeks to make it one of their 'Parks of the future'.
As part of the makeover, Park Dean engaged NBDA Architects – based in Bollington, Cheshire – to design a new, unique space to protect holidaymakers from the weather whilst enjoying the resort's entertainment and eating areas.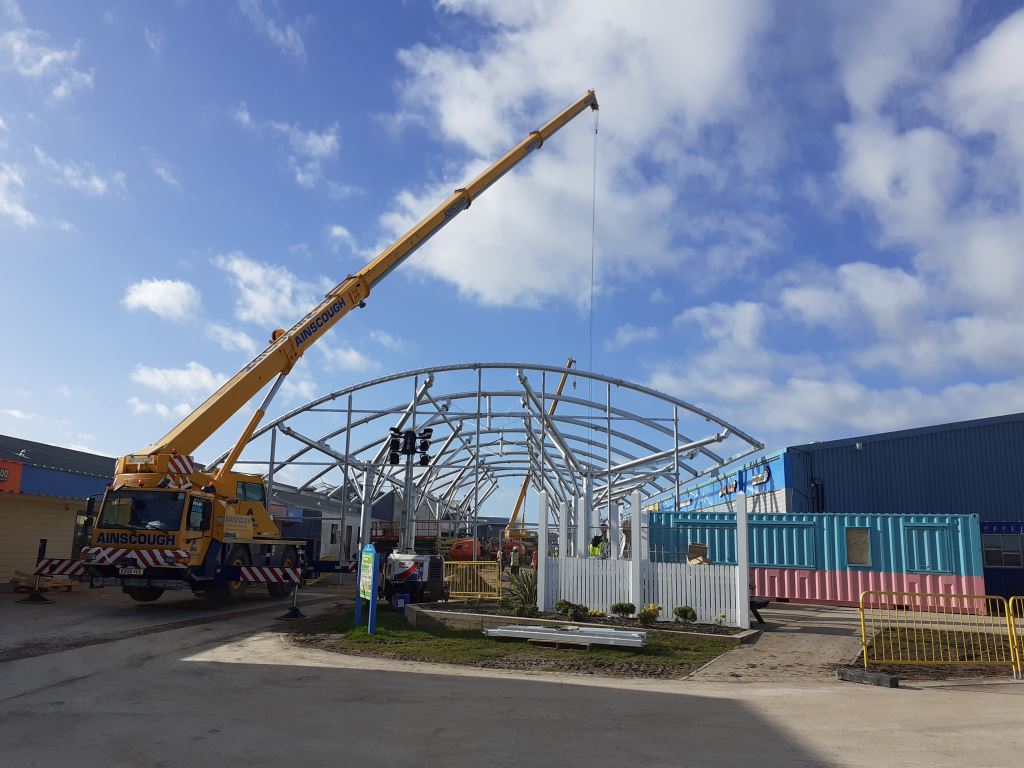 The space is a covered canopy supported by steel struts, including amusements, a bar, giant TV screens, seating areas and coffee shops.
MetaFab Solutions, based in Cinderford, Gloucestershire, is a steel fabricator and welder specialising in the fabrication of bespoke steelwork. They fabricated the steel frame for NBDA Architects and Park Dean.
Fabric Architecture, who specialise in tensile fabric structures, worked with NBDA to design the structure and supply and fit the tensile fabric canopy.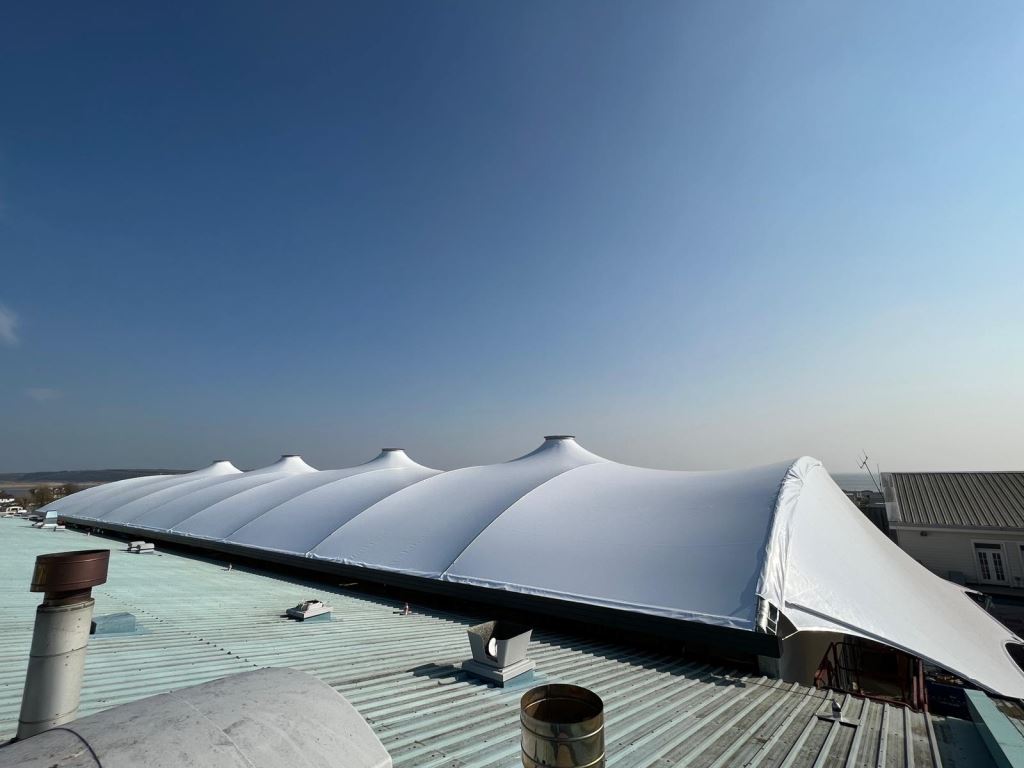 Michael Chung – Projects Director at Metafab Solutions – said, "It was a huge project requiring 60 tonnes of steel for the 64m long, 106m high and 24.6m wide new structure."
Just as MetaFab Solutions has protected the holidaymakers from inclement weather, Joseph Ash Walsall has also safeguarded the steel.
MetaFab Solutions chose Joseph Ash Walsall to hot dip galvanize the steel, providing a long-life, low-maintenance, corrosion protection to safeguard it from rust.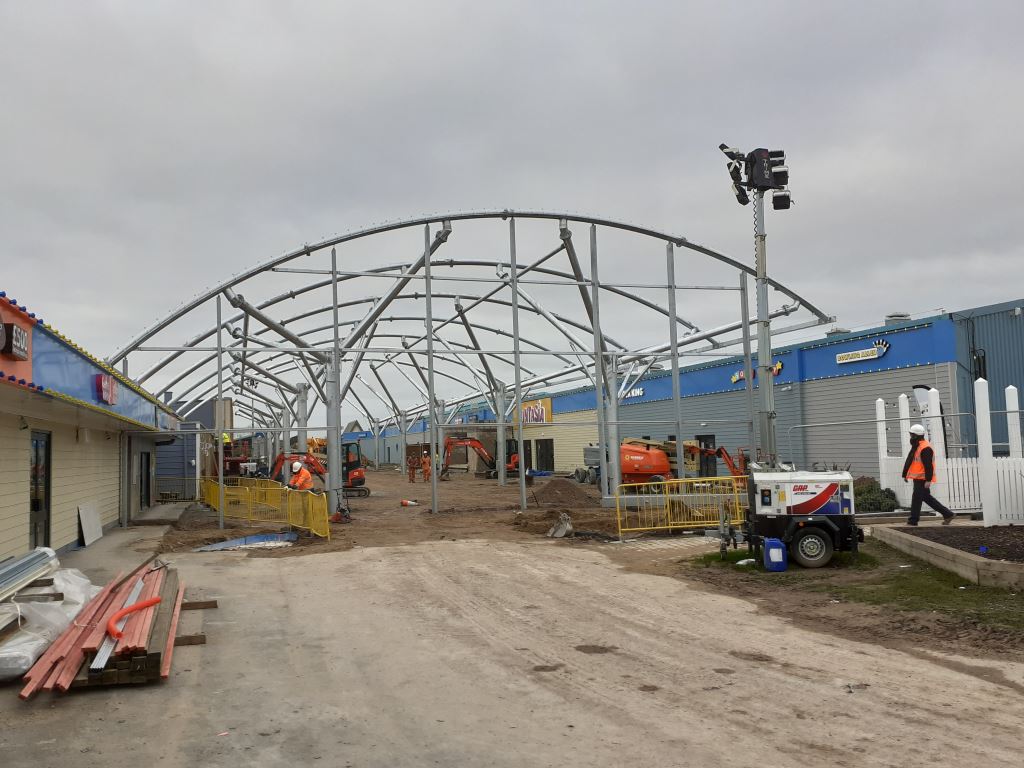 MetaFab Solutions also chose Joseph Ash Walsall because we provide a hassle-free collection and delivery service for steel.
Paul Hudson – at Joseph Ash Walsall – said, "The new space at Trecco Bay was a great project to work on, especially as we know lots of holidaymakers will enjoy it for years to come."
Next page