An amazing initiative by Joseph Ash Walsall funds for a local food bank just in time for Easter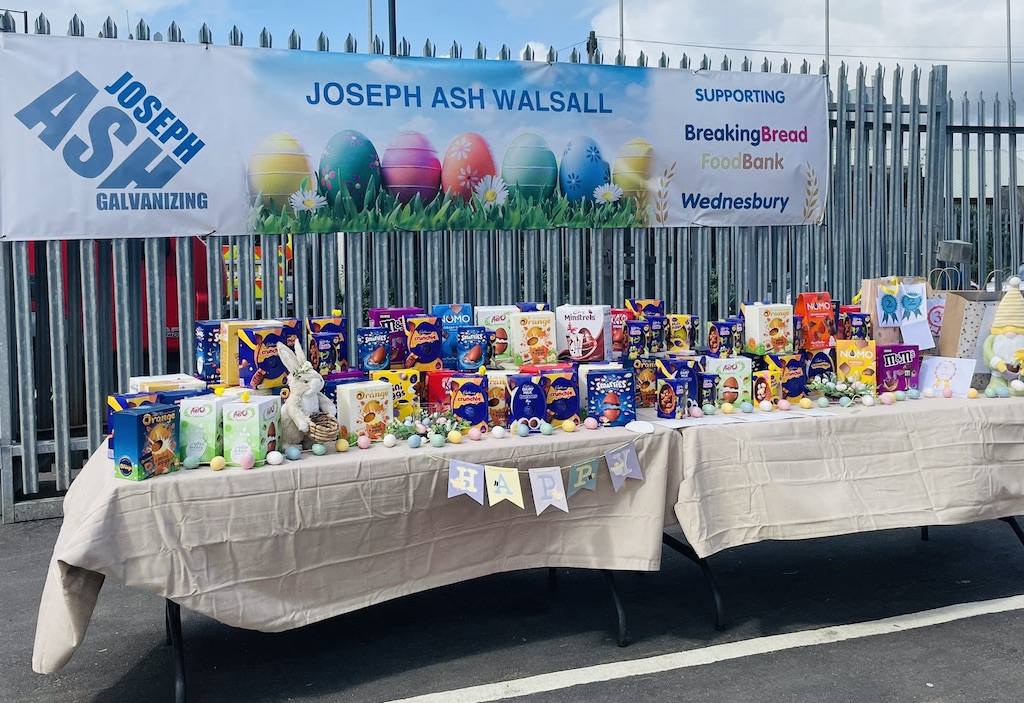 What a fantastic day at Joseph Ash Walsall! We recently set ourselves the target of donating Easter Eggs and funds to help support Breaking Bread, a much-needed food bank based in Wednesbury in the Midlands.
Breaking Bread is a non-profit community interest group that runs solely off donations from the public. It has been running for 10 years and, in that time, has gone from servicing 38 families to 200 families a month.
When we started the initiative, our initial target was £1000 and gathering enough Easter Eggs to give to all the children of families who visit the food bank.
But through the kind donations of all our team, clients and suppliers, as well as donations and support from our other plants in the Joseph Ash Group, we managed to raise an enormous £3900 and enough Easter Eggs for everyone who visits the food bank (children and adults alike).
Amy Leachman and Zoe Chapman from Joseph Ash Walsall delivered two carloads of Easter Eggs to the charity earlier this week, and today we invited Lyn Walford and Joyce Turner from Breaking Bread to visit our plant, enjoy some lunch, and attend a presentation to receive the remaining egg donations and the cheque to help fund future food purchases.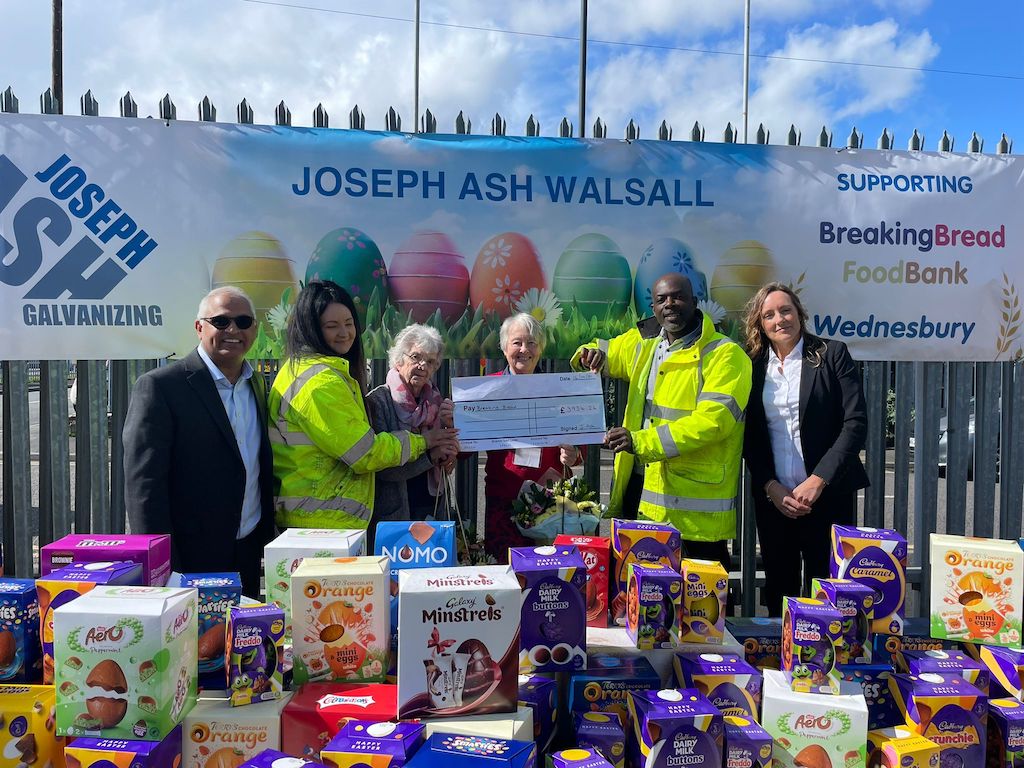 Lyn Walford said: "We run Breaking Bread food bank as a non-profit. We're all volunteers. We do it to support the local community. People come to us. They're generally in a distressed state. They're desperate for help. Some may not have eaten for several days, so we provide them with food to last them over three to four days, and if they're not sorted after that, they can come back again, and we will help them further. What you've done here… it's amazing. The support you've given us – and ongoing support, as we've discussed today – is fabulous. And it's also meant that where we can normally only give little children Easter Eggs, today we've been able to give everyone Easter Eggs! The funds of almost £4000 will help us stock up on food for local families. Thank you!"
Like many food banks, the charity finds it more challenging to provide a service due to the growing demand and lack of donations due to the current cost of living crisis. However, we've been delighted to help.
The Just Giving page for this initiative is here if you'd like to contribute further to the charity.
Have a great Easter and Bank Holiday weekend, everyone!
Next page