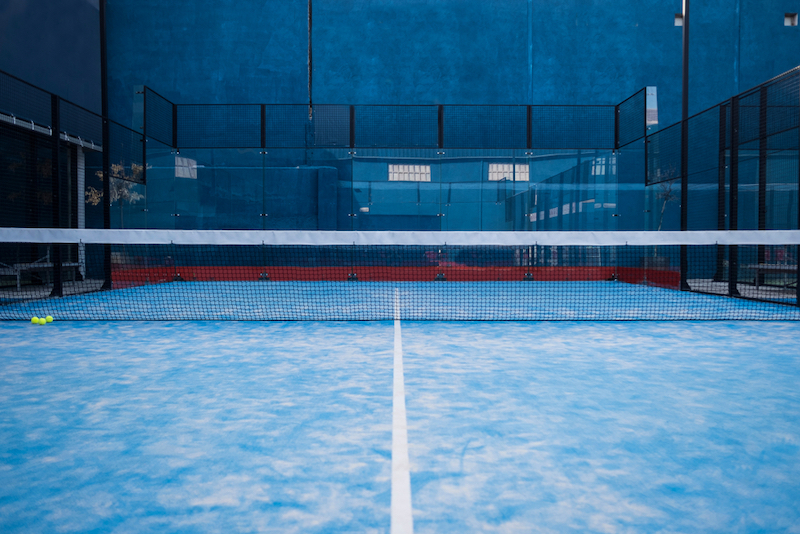 Padel Tennis was first invented in 1915 by a Minister in New York who wanted to provide recreational activities for children in local neighbourhoods. Fast forward more than a century and it has become widespread in the US, it's growing rapidly in Europe, and it's starting to make its mark on the UK. JB Corrie, Joseph Ash Galvanizing, the Lawn Tennis Association (LTA) and Chichester Racquets and Fitness Club are helping with the movement to make the sport more popular.
Padel Tennis is a game that resembles lawn tennis and squash. It is played on a smaller court to lawn tennis, with lower nets, and walls that the balls can be bounced off, in a similar way to squash. The racquets are solid without strings, and the tennis balls are depressurised.
It is a great sport for families and people wanting to newly engage in tennis as the ball can be kept in play for longer.
At present, there are only 72 Padel Courts in Britain, but the LTA is on a mission to help this number grow. They are doing this by providing sports club with £50,000 grants to build new Padel Courts, which is payable over a 10-year term.
Padel Court manufacturing
Chichester Racquets and Fitness Club in West Sussex have taken up the challenge and they will be installing their first Padel Courts in the next few months. JB Corrie, a fencing manufacturer based in Hampshire, is helping by manufacturing the courts. And our Medway plant is helping by hot dip galvanizing and powder coating the steel.
JB Corrie has been in business for over 100 years providing specialist fencing installations and supplies. They have a wealth of experience in designing and fabricating fencing for all types of venue, including sports facilities. They also have a strong interest in the Padel Tennis movement, and a long relationship with the LTA, which makes them the perfect fit for this job.
JB Corrie provides high levels of quality and meet all the necessary fencing industry standards such as ISO 9001:2008 and UVDB Verification. This strong adherence to industry standards is an important consideration for this project as the LTA insist on a particular thickness of steel for the fencing and for LTA specified projects. Corrie Padel is hot dip galvanized to BSEN ISO 1461:2009 and power coated in a range of over 300 standard RAL colours to BSEN 13438.
JB Corrie also supply 12mm toughened glass to BSEN 12150 with an option for heat soaking, as well as printing options for club logos.
JB Corrie are currently manufacturing the fences and will be delivering them to Joseph Ash Galvanizing in the week beginning 3 August. (Watch this video to see a plan of the fences.) The team at Joseph Ash Medway will then spend a few weeks hot dip galvanizing and powder coating the steel ready for it to be delivered to Chichester Racquets and Fitness Club and installed on their grounds.
Hot dip galvanizing is important because it provides a long-life, low-maintenance corrosion protection which safeguards steel from atmospheric attack, especially in coastal counties such West Sussex.
The final powder coating finish further protects the steel with a low maintenance, long lasting, colourful covering and adds an attractive final finish.
The ball is in!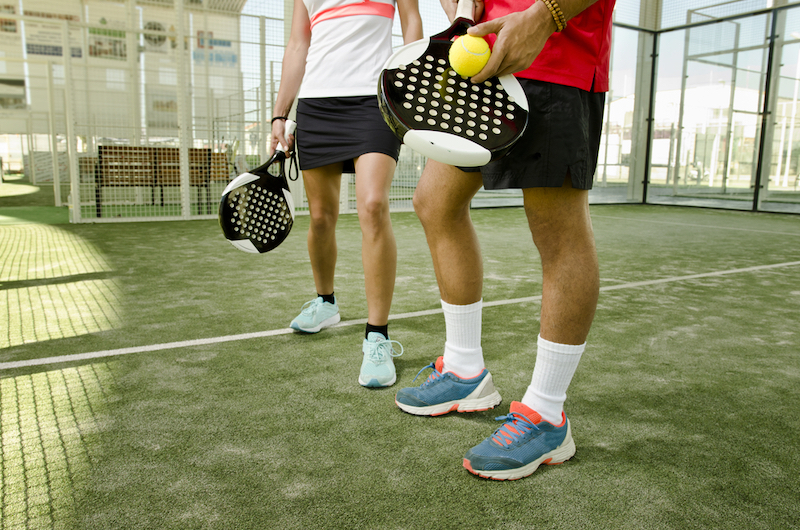 Once full COVID restrictions are lifted, Chichester Racquets and Fitness Club will be hosting an open day to launch the new courts. They will also be inviting some international Padel Court champions to the Club to showcase the sport.
We hope this effort, combined with the efforts of the LTA, JB Corrie and Joseph Ash, will help to grow the amount of people interested in the sport.
Keep tabs on the project
Keep checking our website over the next few months to monitor progress on this project.
Please keep up with our social media too (links below) to see photos and videos of the fencing for the courts as they are manufactured, galvanized and installed.
If your tennis or fitness club is thinking of installing Padel Courts, please also get in touch with JB Corrie, as they'd love to help with the process.
Social media:
Joseph Ash Facebook
Joseph Ash Instagram
Joseph Ash Twitter
Joseph Ash Linkedin
JB Corrie Facebook
JB Corrie Twitter
JB Corrie YouTube
Chichester Racquets and Fitness Club Facebook
Chichester Racquets and Fitness Club Instagram
Chichester Racquets and Fitness Club Twitter
LTA Padel instgram
LTA Padel Twitter
Next page