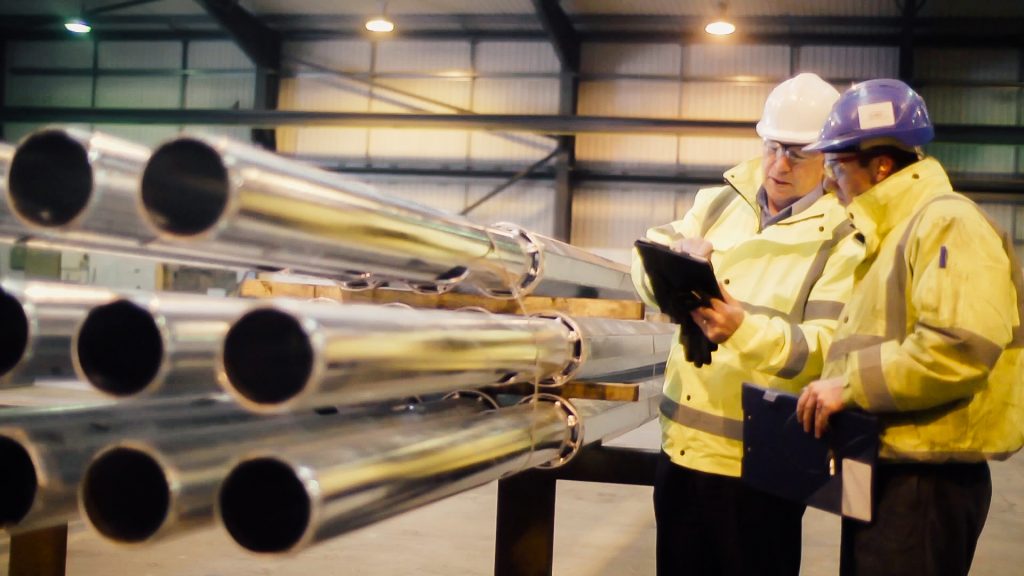 Many of our team members across Joseph Ash Galvanizing and Premier Galvanizing have recently hit amazing long-time-service milestones. Please join us in celebrating their anniversaries:
Danyal Akhtar – Joseph Ash Group, 15 years' service
Dan joined us in 2015 just before the move to our new Head Office premises. He has become an important valuable member of the IT team and always does his best in his role. The company IT user base are very thankful for his calm and patient resolve when helping them resolve their IT issues.
Zoe Chapman – Joseph Ash Walsall, 10 years' service
Zoe joined Joseph Ash in 2010 on a part time basis as a sales assistant and carried out prospecting for the MRS part of the business. Zoe has grown within her role over the past 10 years to become the team leader of internal sales for the division. Zoe carries out her role with the upmost enthusiasm daily and has become an integral part of the sales team at the Walsall division. Zoe has developed an excellent knowledge base and successfully leads the internal team with a passion to ensure the job is always done to the highest standard.
Paul Hudson – Joseph Ash Walsall, 25 years' service
Paul joined Arkinstall Galvanising in March 1995 as a Production Manager before progressing into sales. With the acquisition of their MRS business by Joseph Ash in December 2013, Paul transferred over to the Walsall plant as our Sales Manager. Having worked within the industry for 25 years, bringing a wealth of experience with him, it's no surprise that he now leads the sales team at Walsall – who have been absolutely instrumental in the success of the Walsall division over the past six years.
Paul is a well-liked and respected member of Joseph Ash Walsall and his naturally friendly personality has led to the development of many lasting relationships with key customers. We are hoping that Paul will be with us for a good few years yet, and able to continue to be a successful part of our team.
Maciej Gadzinowski – Joseph Ash Bridgend, 10 years' service
Maciej is a key member of our team at Bridgend. His main role is jigging, where his knowledge is second to none. He has an impressive eye for detail which has enabled him to prevent countless accidents by identifying missed vent and drainage holes in steel before it is galvanized. Becuase of this, he often assists in the yard where possible, ensuring pre galvanizing items are adequately drilled and suitable for processing.

John Moat – Premier Galvanizing Hull, 15 years' service
Steve Moat – Premier Galvanizing Hull, 15 years' service
The brothers celebrate 15 years loyal service with us and have seen the business change and evolve considerably. Both have represented hockey at international level and are now involved with coaching the next generation.
Mike Whitehurst – Premier Galvanizing Hull, 20 years' service
Mike started with us in April 2000 and is the last remaining employee from the original team at Premier Galvanizing. He has a customer facing role within the yard team and has formed strong customer relations. He continues to be a highly regarded, loyal and reliable member of the team.
Anthony Payton – Joseph Ash Bilston, 15 years' service
Next page