Celebrating our team members across our plants
As we approach the end of the year – and what a year it's been! – we're celebrating some amazing long-term anniversaries, promotion achievements, and team members who have been doing a great job at Joseph Ash Galvanizing.
Meet some of our team members below and find out why we/they are celebrating!
Joseph Ash Telford
Tim Ball – congratulations on being one of the longest serving employees (30 years!)
Tim is one of the longest serving employees at Joseph Ash Telford, having worked at the plant for 30 years. He is highly experienced in all areas of the hot dip galvanizing process. In recent years, Tim has assumed the position of Quality Supervisor and is often called upon to train new starters due to his vast experience and friendly nature.
Stephen Hayward – congratulations on reaching your 15 year anniversary
Since joining Joseph Ash Telford in 2005, Stephen has spent the vast majority of the time working in jigging. He is respected by his colleagues as being one of the most experienced and reliable in this area.
Steve White – congratulations on a decade of service
Steve began working with Joseph Ash Galvanizing as a fettler in 2010, and due to his flexible and positive attitude towards work, has since been employed in a number of areas of the hot dip galvanizing process. Steve, who is regularly now found loading lorries during the night, is a trustworthy, dependable member of the team.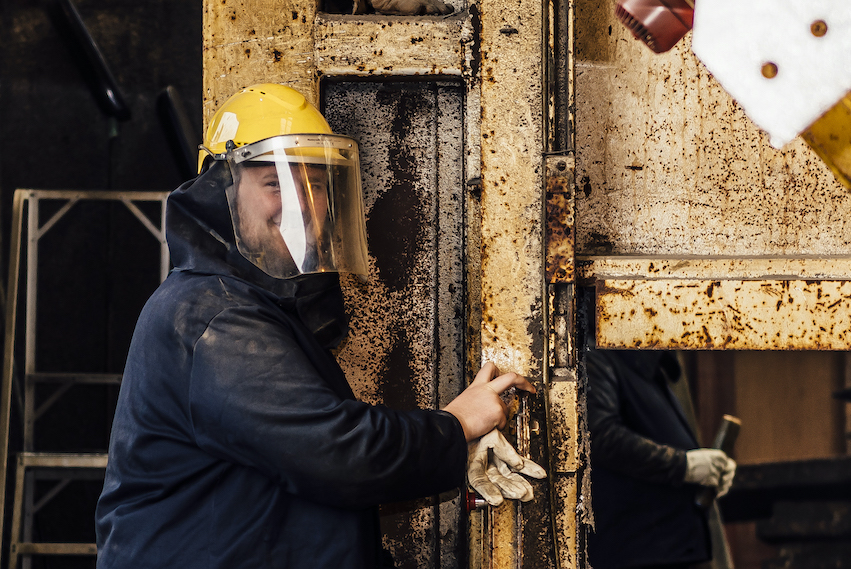 Joseph Ash Chesterfield
Shaun Hirst – celebrated for stepping up and achieving great results
Shaun's varied skills makes him very versatile. During the challenges we've faced due to COVID in 2020, we have witnessed him step into the role of the Shift Assistant Supervisor, achieving amazing results in the process. Shaun has been with Joseph Ash for 15 years.
Mark Churm – celebrating 30 years and instrumental in generating great results
Mark has been with Joseph Ash for 30 years – an amazing amount of time! In recent years, Mark's knowledge, experience and man management ability have been instrumental in helping the MRS cell (milk rounds) achieve great results.
Nigel Cooper – celebrated for being a reliable figurehead
Nigel has been with Joseph Ash for 25 years. During his time at the Chesterfield plant Nigel started on loading and progressed to the bath where he has become a reliable figurehead.
Myles Durward – celebrated for reaching 10 years and being a trusted member of the team
The knowledge, commitment and reliability that Mark brings to his role, make him a trusted and valuable member of the team. Mark is also about to become a father for the first time, so we wish him and his partner well! What a great gift for the end of the year/beginning of 2021!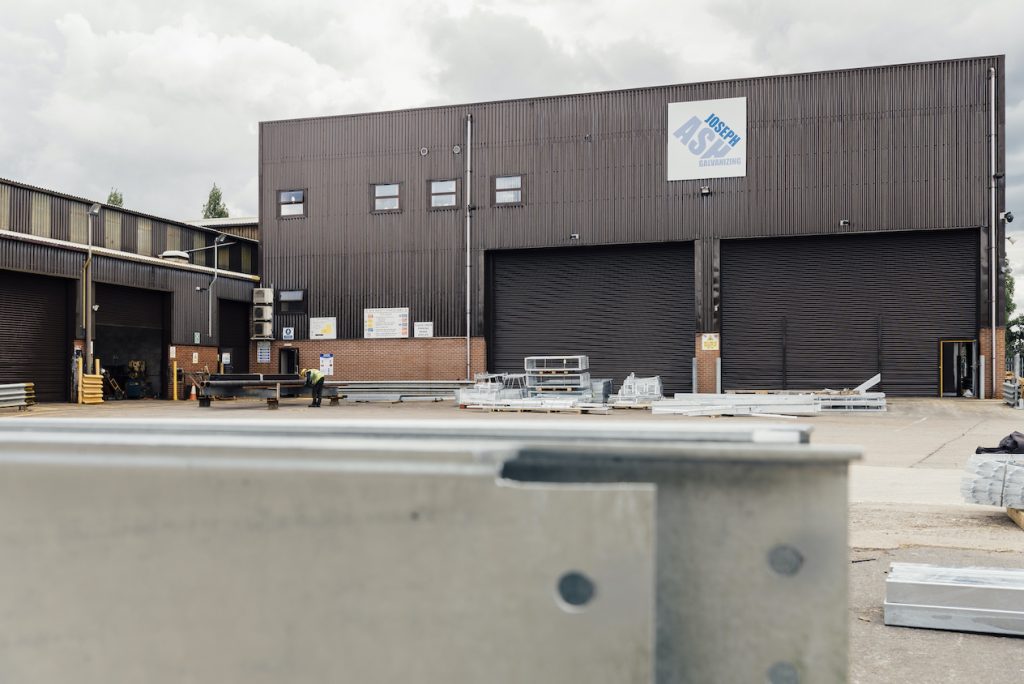 Joseph Ash Walsall
Buta Uppal – celebrating 35 years in galvanizing!
Buta began his career with Frost and Sons Galvanizers back in 1985. He started as a general labourer before being transferred to Arkinstalls Galvanizing. During this time, he worked his way through most of the positions in the factory, eventually landing a foreman's role. From there, he became the Transport Supervisor. In 2014 Buta joined Joseph Ash Walsall as part of the Arkinstalls acquisition. He has been working within the division, as a Transport Supervisor ever since and has become an integral part of the Walsall team.
Simon Davies – celebrating 25 years at Joseph Ash Galvanizing
Simon joined the Walsall team in August 1995. Throughout his time at the Company, he has worked in many different roles, including goods-in-and-out, amongst others. Simon has great knowledge of all aspects of the hot dip galvanizing process and has become multi-skilled in various roles. He is currently our Night Shift Team Leader on our White End (steel after galvanizing), overseeing all operations in the area, and ensuring our fleet of vehicles are loaded every night, ready for transportation to our customers the next day.
Mark Bonham – celebrating his 15th year at Joseph Ash Galvanizing
Mark Joined the Joseph Ash team as an HGV driver in July 2005. During his time with Joseph Ash Walsall, he has become one of the leading Class 1 Drivers within the division, generating a wealth of experience through carrying various types of steelwork all over the country. Mark has a great attitude towards his work and is very popular with his colleagues within the division.
Joseph Ash Bilston
Terry Henson – celebrating 20 years with Joseph Ash Galvanizing
Terry is a Black Line Leader at Joseph Ash Bilston and he is arguably our most experienced galvanizer. This year he celebrated 20 years at the plant.
Ian Frost – celebrating 20 years with Joseph Ash Galvanizing
Ian is a Material Handler at Joseph Ash Bilston and he is also celebrating 20 years with the Compay. Ian is an experienced galvanizer with extensive knowledge on finished goods and pot working.
Billy Davies – celebrating 15 years with Joseph Ash Galvanizing
Billy is a White Line Leader at the Bilston plant and he's clocked up an impressive 15 years' service. Billy is a highly skilled galvanizer, with extensive experience monitoring quality control.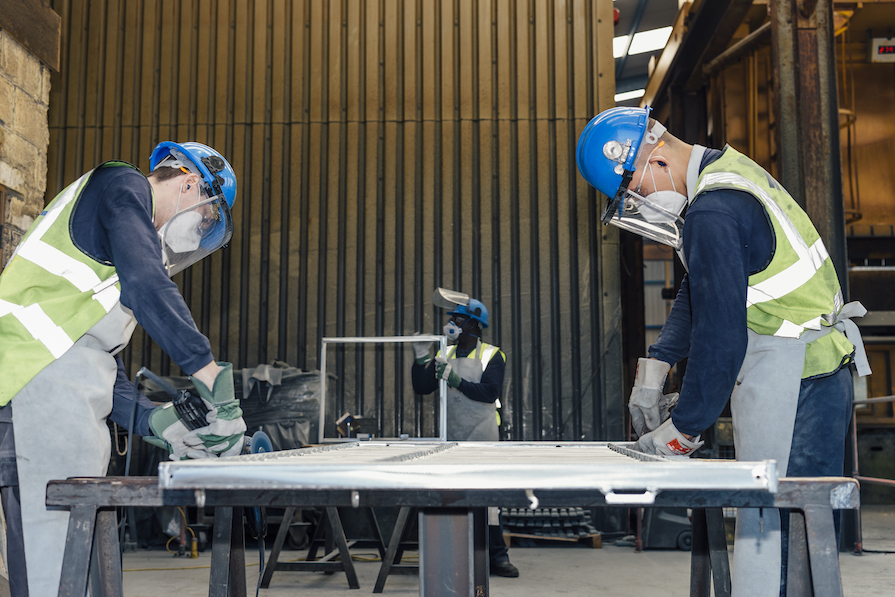 Head Office
Wilma de Fonseca – celebrating 20 years with Joseph Ash Galvanizing
Finally, we're celebrating a member of our Head Office team: Wilma de Fonseca who is a Purchase Ledger with 20 years Company experience under her belt.
Wilma previously joined Enviro Tanks (storage tanks manufacturer previously owned by Joseph Ash) as Purchase Ledger in 2000. In 2003 she was transferred to the Joseph Ash Head Office in the same role.
Wilma is a valuable member of the team. She is very friendly and always looking after other colleagues.
Wilma's passion is baking and (pre-COVID) she indulged other team members at Head Office with her freshly made biscuits, cakes and famous rusks!
Congratulations all!
Well done to all of the above team members! And well done to all the amazing Joseph Ash Group team – from the shop floor to the offices – for what has been a challenging year for the whole country. We've been lucky to weather the COVID storm, but it wouldn't have been possible without such an amazing group of people!
Happy December everyone and best wishes for 2021!
Next page