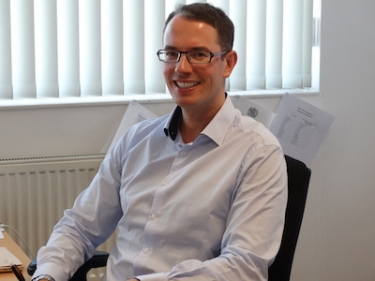 From YTS trainee in 1990, to Finance Director in 2015 – congratulations Richard Hall.
Earlier this year we celebrated the fact that Jackie Bates had reached 25 years service with Joseph Ash Gavanizing. It's now time to celebrate another member of the Joseph Ash team who has reached this excellent milestone. Step forward Richard Hall!
Richard joined Joseph Ash Galvanizing straight from school as a YTS trainee office junior back in 1990. He attended day release college studying for his AAT certification and in 1995 he took up a position as Assistant Company Accountant. In 2000 he was promoted to Company Accountant, a position that he held until he was promoted to Finance Director earlier this year.
In recognition of Richard's 25 years service he was presented with a Mont Blanc Starwalker pen.
Congratulations Richard!
Next page