2023 is the year of incredible long service milestones, as Dalit Singh recently celebrated 45 years at the Company! It was only last month on Valentine's Day that Mick Jackson celebrated 40 years at Joseph Ash Galvanizing. Now, Dalit from Joseph Ash Walsall has his long service recognised.
Dalit started working for Joseph Ash in March 1978. He has worked through every role in the Walsall galvanizing plant, including Shift Supervisor for over 12 years.
Dalit first started his job with a company called Walker Brothers Galvanizing. The company was later taken over by Hill & Smith, Joseph Ash Galvanizing's parent company. His first job was in Jigging Materials, and he then moved to become a Pot Man before his aforementioned Shift Supervisor role.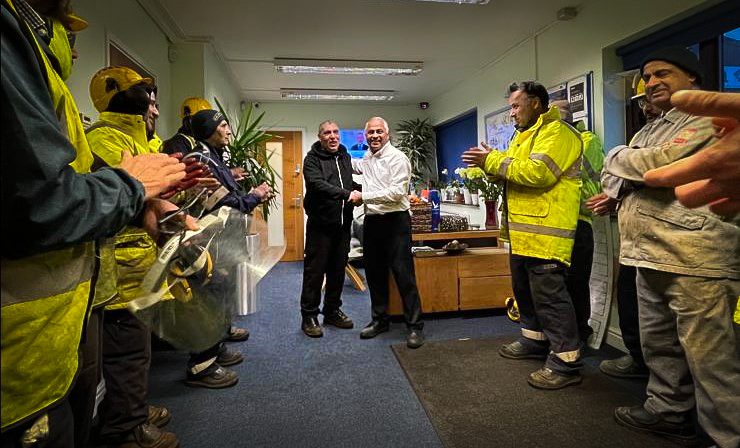 Amy Leachman from Joseph Ash Walsall commented on Dalit's 45 years:
"Through his time, he has been a fantastic employee, with vast experience in our industry and someone that the division has been able to rely on. I personally have learned from Dalit's expertise during my time spent with the production team and can see just how important a role he has played!"
Thank you for all your years of service, Dalit!
Next page