And hot dip galvanized garden sculptures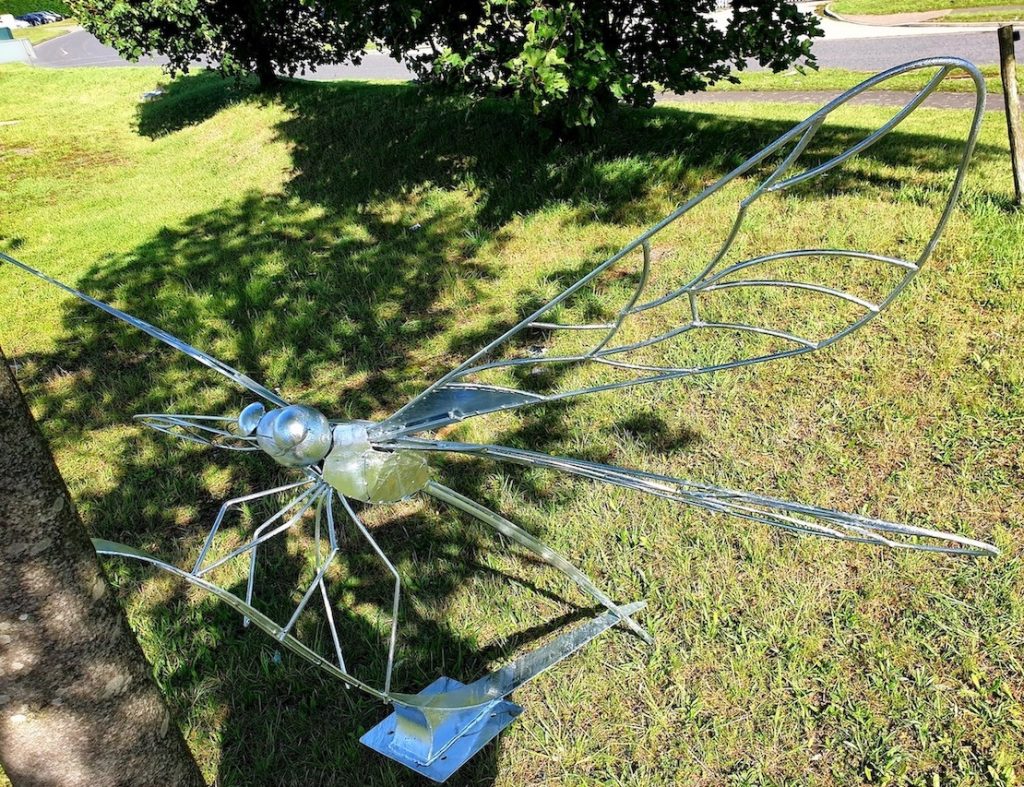 Two years ago, a client of our Corby (Premier Galvanizing) plant – Kurt Lightfoot – received an unusual birthday present from his wife: an artist's metalwork course. Kurt completed the course and became hooked, and two years on now runs his own steel metalcraft business called Orna-Metal UK.
Orna-Metal UK – based in Peterborough – specialises in quality handmade garden features, household decorative ornaments and bespoke sculptures for independent retailers and private customers. Every item is unique using traditional methods and skills.
Drawing on inspiration from the 'Arts and Craft' movement of the late 19th century, which rebelled against poor quality mass production, Kurt creates works of arts which reflect the organic beauty of nature.
One such work of art is Dennis the Dragonfly!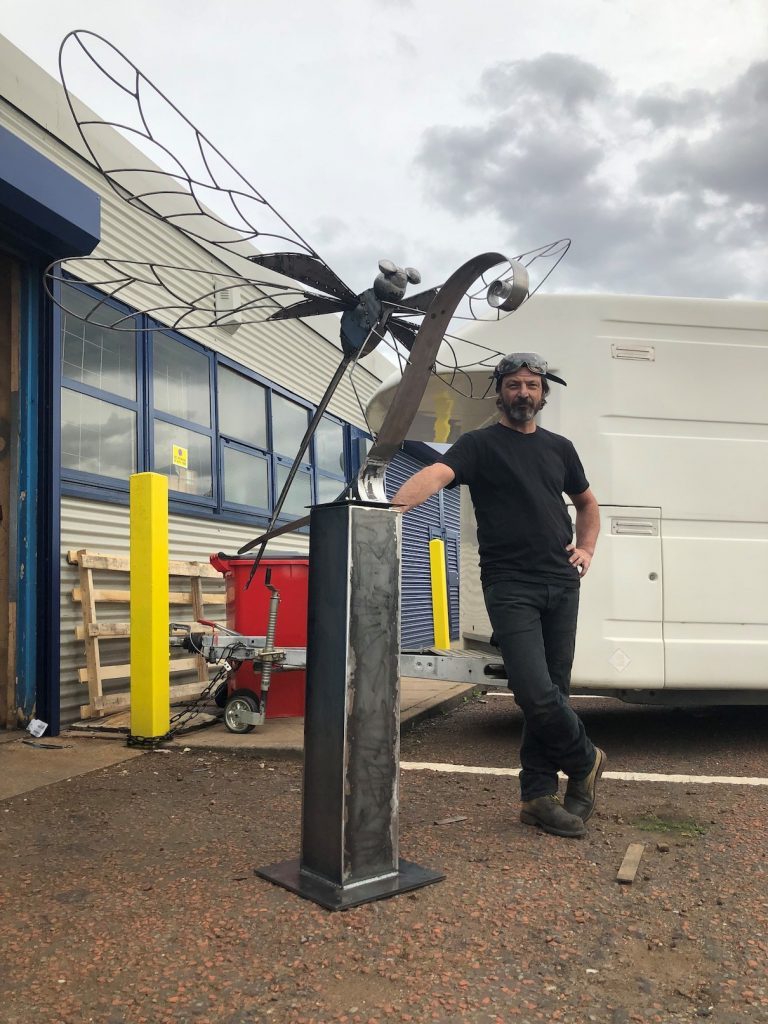 To grow his business, Kurt spent time exhibiting at craft shows and wanted a statement piece to attract attention. He decided to sculpt a magnificent dragonfly, and Dennis was born!
After taking Dennis to two shows, a customer approached Kurt with an offer to buy. However, the customer wasn't keen on the weathered look, and wanted the dragonfly to be shiny and silver so that it would stand out on the island on a lake, where it's now installed.
Hot dip galvanizing was the answer and Kurt booked our Corby plant to manage the finish.
Premier Galvanizing Corby was the perfect option as the galvanizing baths could accommodate the large size of Dennis.
The team at Corby rose to the challenge and treated the dragonfly with a protective galvanized finish that will last for many years to come.
Kurt was very pleased with the finish and has since sent some additional sculptures to Corby. Below are some cala lillies, which were hot dip galvanized in late Summer/early Autumn.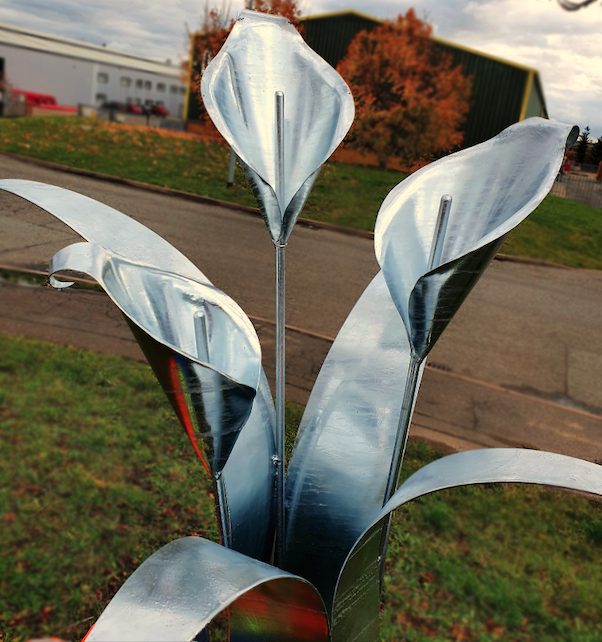 It's a pleasure to work on such impressive works of art and we look forward to a growing relationship with Kurt and Orna-Metal UK.
Next page