Racks for Automatic Carton Freezers treated by Joseph Ash Galvanizing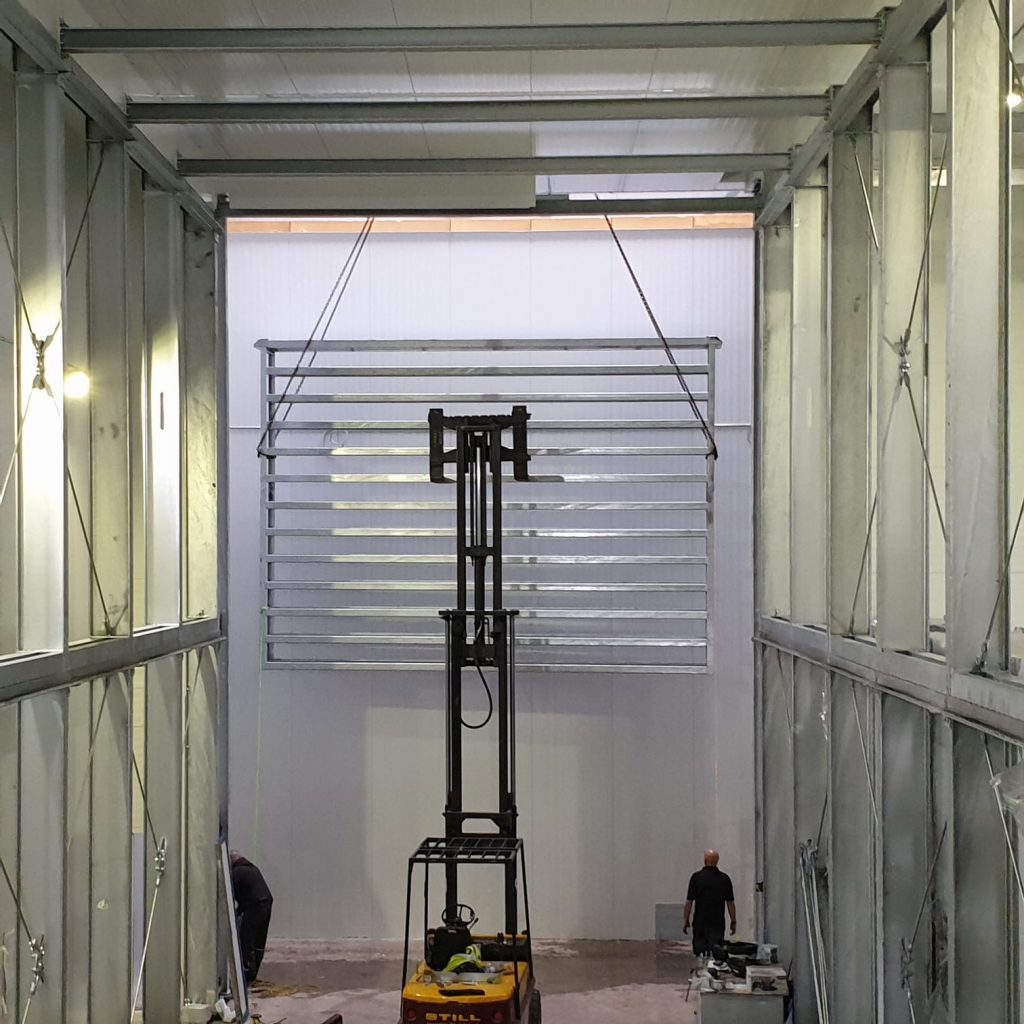 In 2019, Westfort Meat Products started work building a brand new state-of-the-art modern meat processing facility, with an integrated cold-storage and freezing warehouse. They turned to NH3 Ltd to produce the freezers. NH3 Ltd commissioned Midlands Structures to fabricate the steel, who, in turn, booked Joseph Ash Walsall to treat the steel.
Westfort Meat Products is a Dutch family business, based in Utrecht, The Netherlands. With a long history in the pork industry, they are now known as one of the world's most cutting-edge meat processors.
As part of a 2019 construction project, they embarked on a mission to build a brand-new cutting plant and deboning facility, including a built-in cold-storage and freezing warehouse. It was part of an initiative to bring all new facilities under one roof, to improve centralisation and logistics.
The construction project involved the need for two new Automatic Carton Freezers (ACF), and Westfort commissioned NH3 Ltd to make them.
Based in Suffolk, England, NH3 are industrial freezing and chilling specialists, who design, install, commission and maintain bespoke industrial refrigeration plants worldwide.
NH3 set to work manufacturing the two ACF's for Westfort, which they believe are the biggest freezers in Europe, if not the world.
As part of the project they commissioned Midlands Structures to fabricate the steel racks, which weighed in at about 700 tonnes.
For such a large project, durability and longevity is key. Therefore, Joseph Ash Walsall was booked by the steel fabrication company to treat the steel with a hot dip galvanized coating.
Hot dip galvanizing is important because it provides a long-life, low-maintenance corrosion protection which safeguards steel from atmospheric attack.
In total, Joseph Ash treated approximately 1000 racks for the freezers, as well as other parts of the machinery.
The construction project at Westfort Meat Products is due for completion this year. To see the scale of the Automatic Carton Freezers, watch this NH3 video.
Next page