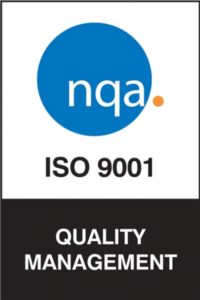 Great news! Joseph Ash Galvanizing has been awarded ISO 9001:2015 in hot dip galvanizing services to various trades and markets, in accordance with national and international standards and customer specification.
The award – which replaces ISO 9001: 2008 – has been granted to Head Office, as well as five of the plants: Joseph Ash Bilston, Joseph Ash Bridgend, Joseph Ash Chesterfield, Joseph Ash Telford, and Joseph Ash Walsall.
ISO 9001:2015 is an important world leading Quality Management System (QMS) – internationally recognised and implemented by over one million organisations across the globe – which assists companies to meet statutory and regulatory requirements in their products while achieving excellence in delivery and customer service.
The standard is also used to improve performance in an organisation, or within a particular site, plant or development through the following means:
Consistency in the delivery of a product or service
Lower costs and shorter cycle times through effective use of resources
Becoming more cost efficient
Integration and alignment of internal processes which lead to increased productivity and results
Increased credibility and competitiveness
Enhanced customer satisfaction and improved customer loyalty leading to repeat business
Increased revenue and market share obtained through flexible and fast responses to market opportunities
Improved communication, planning and administration processes.
Congratulations to our team members at Joseph Ash for achieving this latest standard!
Next page