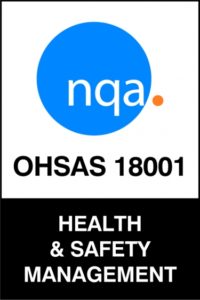 Joseph Ash Walsall also receives health and safety certification.
In April 2015 Joseph Ash Bilston was awarded OHSAS 18001, the health and safety accreditation from the British Assessment Bureau. This was in recognition of hard work to continually improve health and safety at the Bilston plant.
In May 2015, Joseph Ash Chesterfield followed suit, and was also awarded OHSAS 18001.
Health and safety has always been of the upmost importance to Joseph Ash Galvanizing, and the aim is for all plants to receive OHSAS 18001.
OHSAS 18001 is important for the following reasons:
It reduces workplace hazards and boosts employee morale
It provides a safe environment in which to conduct operations and business
It is a framework for an occupational health and safety management system
It minimises the risk of production delays.
We're pleased to say that the latest plant to receive this excellent accreditation is Joseph Ash Walsall.
Well done to the team at Walsall for this achievement!
Watch this space for OHSAS 18001 at the remaining Joseph Ash Galvanizing plants.
Next page