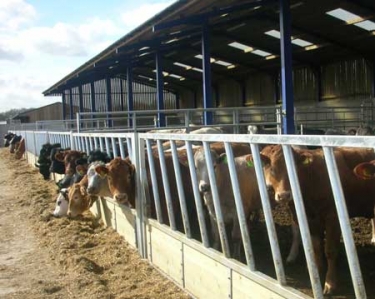 LM Bateman is a valued client of Joseph Ash Galvanizing. They will be hosting an Open Day at their headquarters in early March and Joseph Ash Galvanizing will be in attendance showcasing our galvanizing capabilities. If you have an interest in agricultural engineering products, please come along as the event is open to anyone!
About LM Bateman
LM Bateman is an agricultural engineering company based in Staffordshire. The company has been in existence for 37 years and is a leader in the agricultural world in the UK and throughout Europe. They supply products such as gates, calf equipment and cattle grids, water troughs, cow cubicles, equestrian, sheep/cattle feeding and handling equipment. Their products are distributed all over the UK and throughout mainland Europe.
Open Day
LM Bateman will be hosting an Open Day at their Staffordshire headquarters on 3-4 March 2017 in order to showcase their current and new products and to see their manufacturing in operation. They will also be hosting an auction (in association with K A Carr) in order to raise money for Cancer Research.
Joseph Ash Galvanizing will be at the Open Day showcasing the quality of galvanizing used on Bateman products.
If you're interested in the work that LM Bateman are doing, or you'd like to see examples of our galvanizing in an agricultural context, please get in touch with Batemans. The event is open to anyone.
Next page