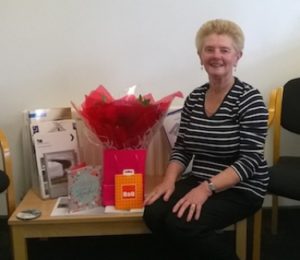 Joseph Ash Galvanizing is made up of many employees, some of whom have worked for the company for many years. Jackie Bates is one such member of the team and we're lucky to have her!
Jackie has just completed 25 years service with Joseph Ash Galvanizing and remains as hard working today as always. Team members honoured Jackie's anniversary with a celebratory lunch, some lovely flowers from Steven Hopkins – Joseph Ash Galvanizing's Managing Director – and some B&Q vouchers.
Congratulations Jackie. 25 years service is a great achievement!
Next page