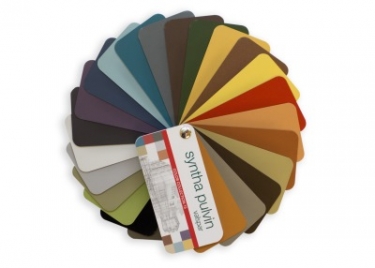 We're pleased to announce that Joseph Ash Medway has just been granted approved applicator status for Syntha Pulvin architectural coating solutions and the plant is now an approved applicator of the following:
Syntha Pulvin Gloss System
Syntha Pulvin Satin System
Syntha Pulvin Matt System
Syntha Pulvin Fine Texture System
Syntha Pulvin Premium System.
This is exciting news for the hard-working team at Joseph Ash Medway!
Syntha Pulvin is the premier architectural powder coatings brand in Europe, offering a wide range of Architectural Powder Coatings formulated to decorate and protect architectural aluminium and galvanized steel exposed to ultraviolet conditions and extreme weather. Available in a multitude of texture and colour options, as well as performance specifications, Syntha Pulvin has the optimal powder coating for almost any building project.
Applicator approval has followed certification to BS EN ISO 9001, plant audits at Medway conducted by Valspar, and successful completion of 12 weeks worth of chemical, mechanical, and accelerated weathering tests designed to ensure that quality of pretreatment, surface appearance, colour, gloss, curing, corrosion resistance and adhesion to substrate all meet Syntha Pulvin's BSEN13438 and their own criteria.
From this point forwards, Joseph Ash Medway will also be audited at regular intervals by Valspar inspectors to ensure continued compliance with the requirements supplied in the Syntha Pulvin Technical Manual.
Syntha Pulvin coatings are only available via approved applicators, therefore if you have a need for this paint, please contact us at Medway and we'll be able to help.
Next page