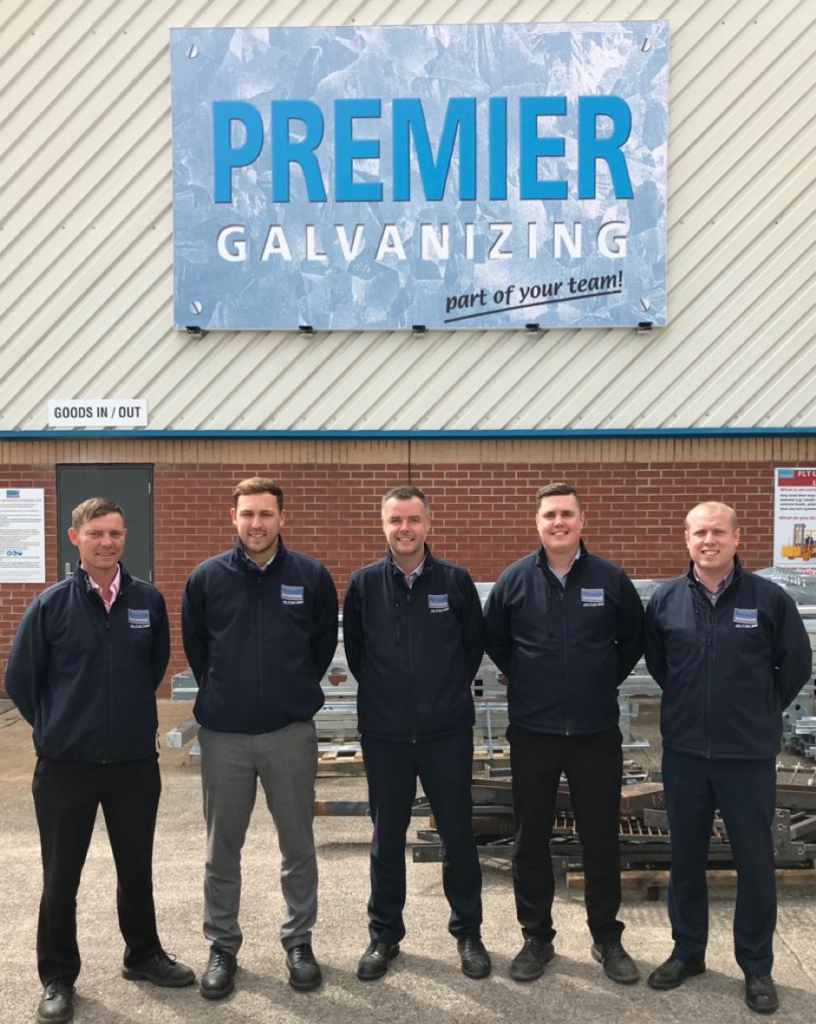 It's always good to put a face to a name… With this in mind we thought we'd introduce some of the team at Premier Galvanizing Hull* (one of our sister companies)
From left to right we have: Steve East (Production Manager), Conner Harman (Business Support Officer), Alex Camp (General Manager), Chris Young (Commercial Support Officer) and Andrew Tweddle (Commercial Manager).
Steve East, Conner Harman and Chris Young oversee the production and transport side of the operation at Hull. Always willing and able to assist with any collection and delivery needs, keeping customers up to date with the progress of their work. The team are available from 5am to 5pm Monday to Friday and can be reached on 01482 587587.
Alex Camp – General Manager
Alex has worked for Premier Galvanizing for over 12 years and has a wealth of knowledge in galvanizing. He always takes service to the next level and ensures that all customers are at the heart of the business. Most recently he has been overseeing a significant overhaul of the plant including the installation of new automated systems to further the growth and efficiency of Premier Galvanizing Hull. Alex is available to assist with any technical queries and quotes.
Andrew Tweddle – Commercial Manager
For any enquiries or quotes for galvanizing work, or for any technical questions, contact Andrew on 07776 592008. Andrew is out and about visiting customers on a daily basis ensuring service levels are at their best and customers are happy with the work we produce for them.
*Premier Galvanizing is part of the Joseph Ash Group
Next page