Apprenticeships are a valuable achievement, whether you're newly out of school, or if you have years of working experience already behind you. For National Apprenticeship Week 2023, we decided to interview one of our current apprentices, Matthew Phillips for our latest 'Meet the team' article. Matthew is a Customer Service Manager at our Chesterfield branch. He started his Level 3 Team Leader course in June 2022, and has been with Joseph Ash since 2007.
Tying into this year's theme of Skills for Life, we decided to ask him all about his apprenticeship experience, and learn about how he's been able to progress his career.
Meet Matthew Phillips:
Role: Customer Service Manager
Branch: Chesterfield
Apprenticeship: Team Leader (Level 3)
Started: 2007 (at Joseph Ash) / June 2022 (apprenticeship)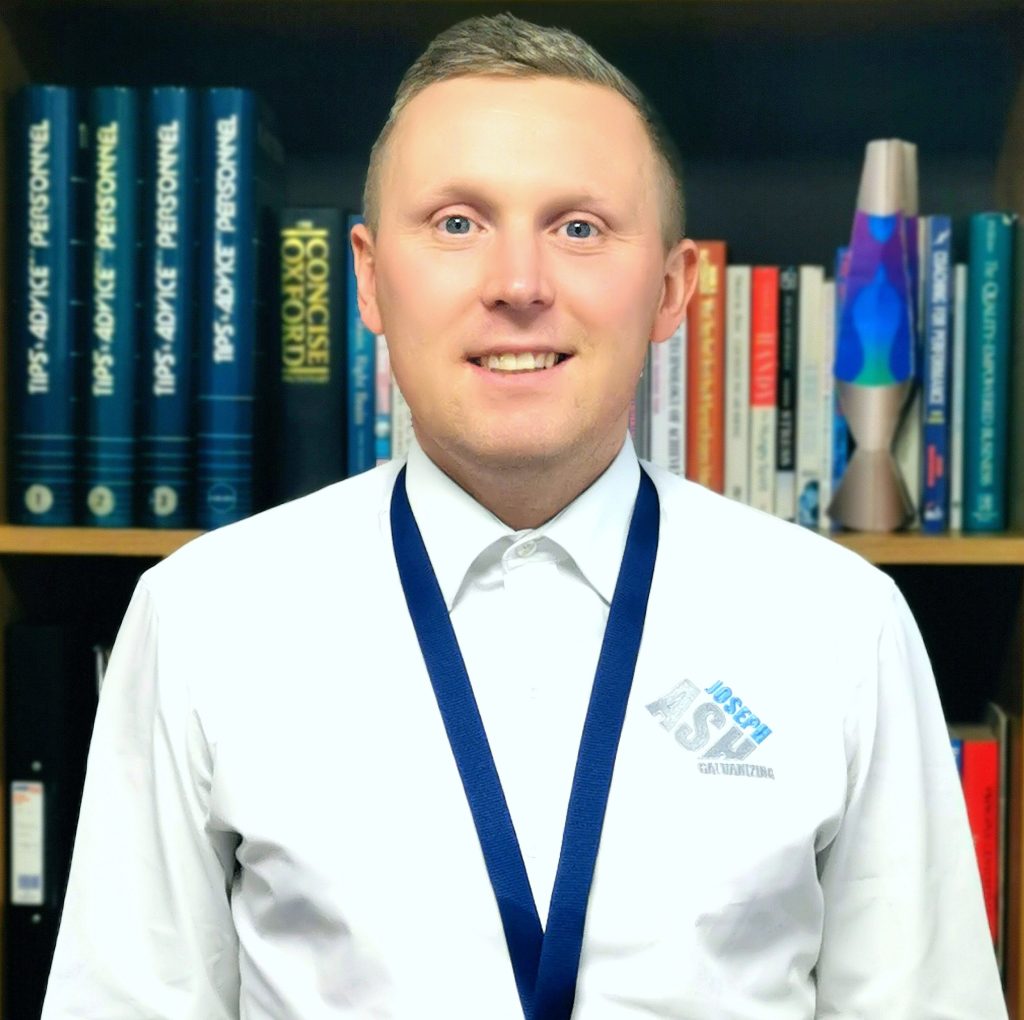 Can you give us a brief overview of your current role at the company?
"I started at Joseph Ash in 2007 as a Customer Service Manager and my Team Leader apprenticeship in 2022. I'm due to finish my course in about six month's time.
"As Customer Service Manager, I'm responsible for managing key accounts and day-to-day contact with customers. I have over 15 years' experience in the industry, building key relationships with customers and clients. I help produce formal quotations, assist with production and transport requirements, and manage existing projects and provide site tours and visits."
Why did you choose to do an apprenticeship, and how has it impacted your career?
"I wanted to do an apprenticeship to further my training and knowledge. The training has been very useful in my development as a manager. The course has covered a wide range of topics, providing me with skills I can use within my role. This has helped me achieve my sales targets and develop my operational and project skills.
"The best thing I've learnt during my apprenticeship is gaining an understanding of the impact of unconscious bias and emotional intelligence.
"I'm looking forward to developing my team and managing more projects in the coming year. I'm more equipped to do these thanks to the skills I've learnt in my apprenticeship."
Do you have any advice for someone who is interested in completing an apprenticeship?
"Enjoy the training, and use the information provided within your role."
When asked about his interests outside of his apprenticeship and career, Matthew commented:
"I'm a very sporty person and enjoy playing football and running. I play for two football teams on a Saturday and Sunday, and support Derby County (best team in the East Midlands). I also enjoy spending my spare time with family and friends, and going out for nice food and drinks. When using my holidays, I like travelling the world seeing different cultures and going on new adventures."
"Believe it or not I've once appeared on a TV soap called Peak Practice when I was younger."
Contact Joseph Ash Galvanizing today if you're looking for you next career step or any apprenticeship opportunities!
Next page