Another new face to the Joseph Ash Group, keen to introduce themselves! Paul Williams has joined our team at Widnes Galvanising as Maintenance Manager for the branch. We took the chance to speak with Paul in our latest 'Meet the Team' and find out all about him and his new role.
Meet Paul Williams:
Role: Maintenance Manager
Branch: Widnes
Started: 2023
Favourites:
Food: Love a Chinese banquet
Film: A good action film like the John Wick series is always a winner (I was lucky enough to use the Kiltech shot gun from the film while in the States). I'm also a big F1 fan and love watching the race on weekends.
Pastime: I try and keep fit, attending my local Men's Hub facility in Warrington 3-4 times a week, running and cycling now and then. I also enjoy meals out with my wife and kids, and long beach walks with our border collie Rosy.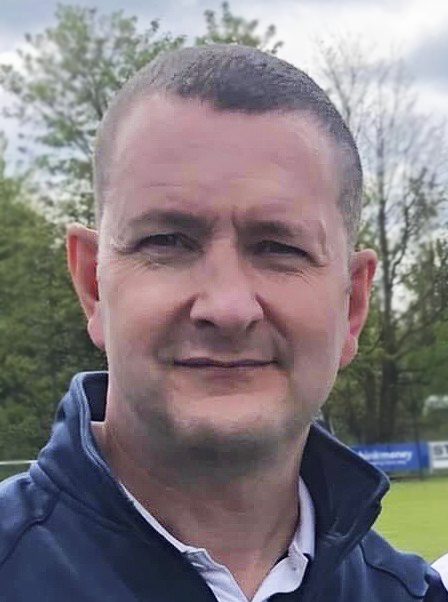 Can you give a brief overview of your role?
My role as Maintenance Manager is to keep production running smoothly. I liaise with contractors, management, and staff to keep the daily operations of the plant working as they should. Basically, if it breaks, it's my job to fix it.
Can you give us some history on your career?
My previous job was as an electrical contractor working on all manner of sites, from hospitals to petrochemical sites. This came to an end in 2009 when I took up a maintenance role for another galvanizing company, which was my introduction to the galvanizing industry.
What drew you to the company?
I saw the job advertised at Joseph Ash and saw there was potential to grow, improve and challenge myself in my first management role. I love a challenge and felt that my skillset very much matched the job advertised, and I wanted to progress.
What is your favourite/most memorable project to date?
Being so new to the company I'm just starting to get my teeth into our first round of improvement works over Easter. I actually enjoy the planning stages and seeing the various works come together to reach the common goal.
What projects are you looking forward to in the coming year?
I'm generally looking forward to improving the site, how we operate, working as part of a larger team and increasing production.
Tell us something that people might find surprising about you.
People normally double take when I tell them I'm a professional wrestler (WWE style) and have worked on shows up and down the country. I have also been lucky enough to wrestle internationally in Belgium, Australia and the United States. I even had a small part in the Hollywood movie "Fighting With My Family", starring The Rock.
I've also completed a few marathons – one ultra marathon and a century bike ride (not on the same day though!). I also help coach a local football under 16 team (Cromwell Thunderbolts) which my son plays for too, so I'm quite busy generally.
Next page