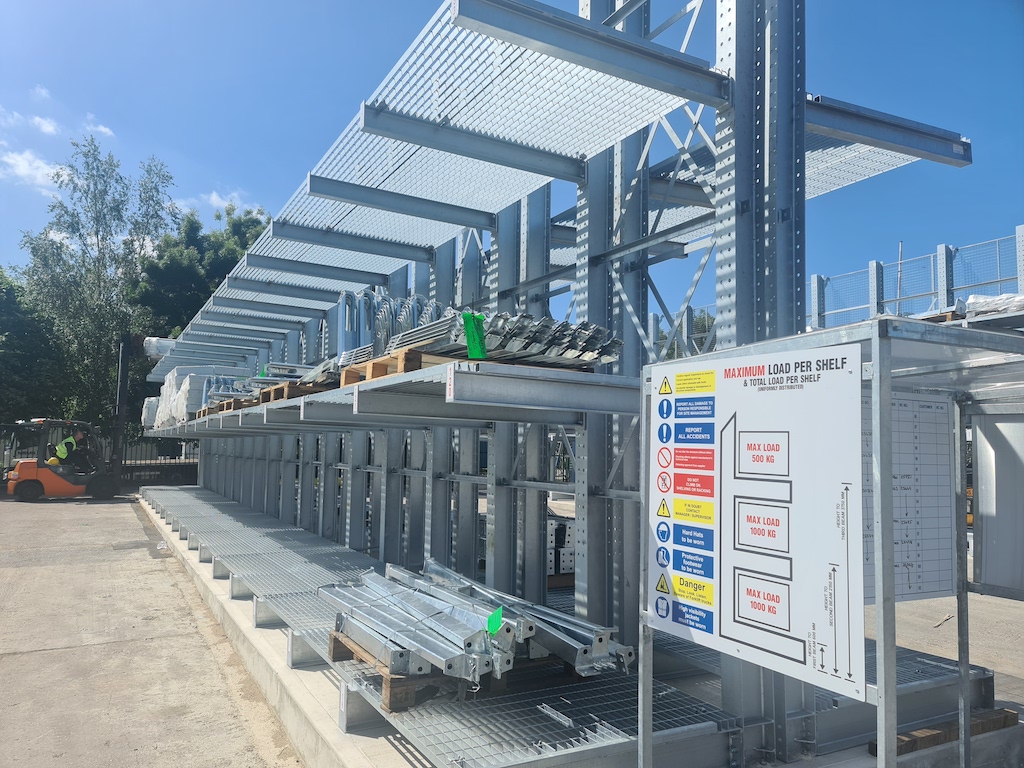 Joseph Ash Medway has recently commissioned the first phase of pallet racking in our goods in / despatch yard. This is a significant investment at our Kent plant by Hill & Smith (parent company).
The new racking improves the safety, operational efficiency, and organisation of the site's warehousing activities by reducing the double handling of materials and congestion in this part of the yard.
The storage includes three aisles of three-tier racking, creating 151 pallet storage spaces for finished products before despatch.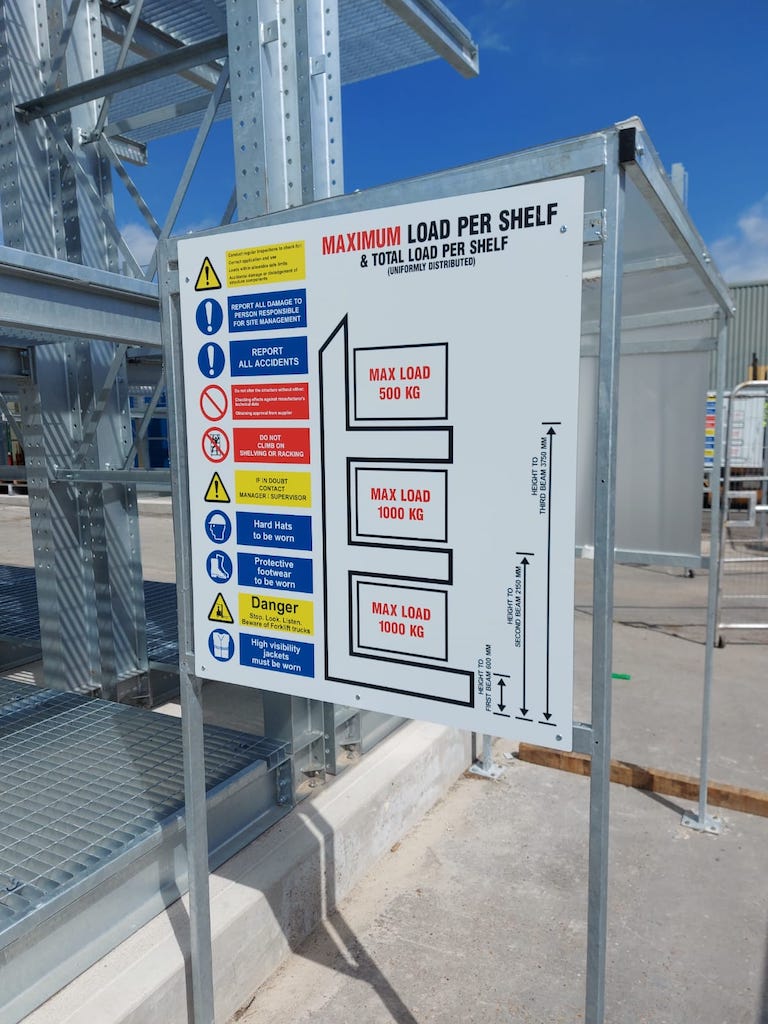 Tim Palmer, General Manager at Medway, commented: "The health and safety of our teams are paramount at all Joseph Ash sites. The new racking helps us create space and improve organisation and safety in this critical business area."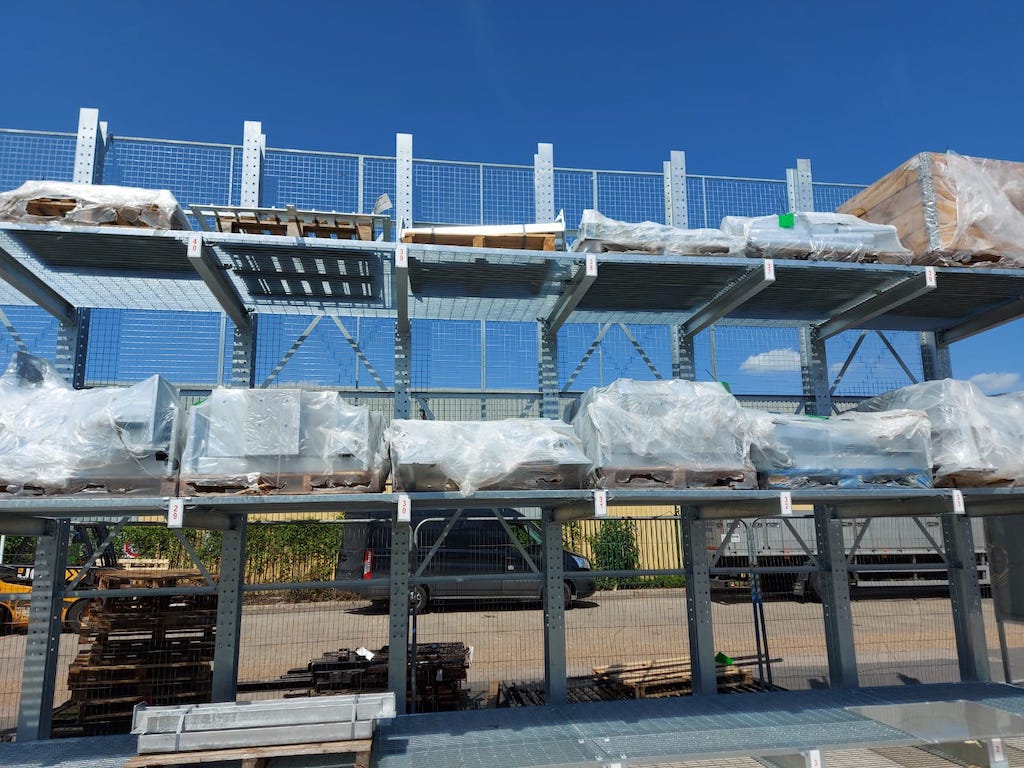 Palmer added: "The new racking will also improve our customers' service. For example, eliminating additional handling reduces the risk of mechanical damage to customers' valuable work. Also, the improved visibility of all work will help our loading teams ensure items do not miss a delivery run."
Next page