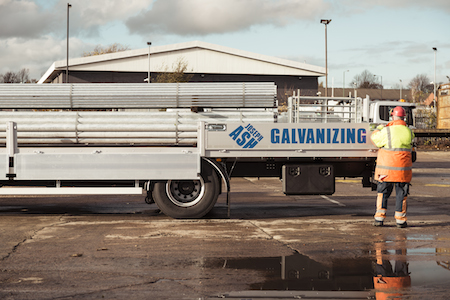 We've taken delivery of seven new lorries to help us exceed expectations when it comes to customer collections and deliveries.
The ability to collect and deliver steel from our customers is very important to Joseph Ash Galvanizing. We like to make life as easy as possible for customers and it's therefore one of the key services of the company. Because of this we are excited to announce that we recently took delivery of some new trucks at some of our plants – Walsall, Bridgend and Medway.
Joseph Ash Bridgend has received one new truck.
Joseph Ash Walsall has received two new trucks.
Joseph Ash Medway has received four new trucks: three new artics and one 7.5 tonne rigid.
These trucks are part of an extensive fleet of lorries that will not only help us to provide an even better collection and delivery service for customers, but should also please our Joseph Ash Galvanizing drivers too!
Contact us today if you have any transport needs for your steel.
Next page