Galvanized lift innovation enables safe hoof care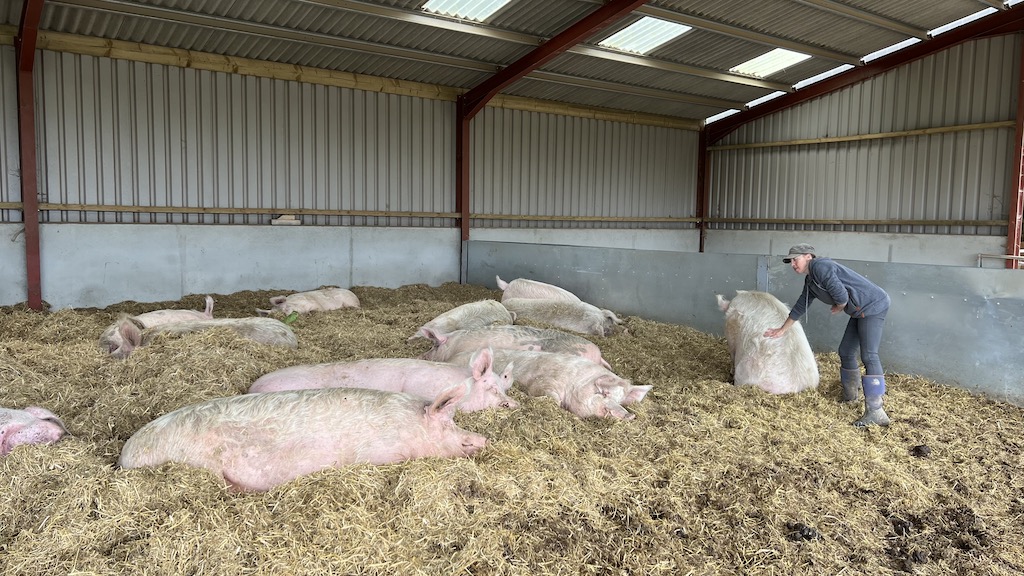 Nestled amongst the rolling hills between Tregaron and Lampeter in Wales is an animal sanctuary called Beneath the Wood. Set up by Sasha Bennett in 2009, it provides a permanent home for dogs, sheep, cats, horses and – as of 2019 – a sounder of pigs.
The pigs (and their subsequent offspring) found safety at Beneath the Wood after they were rescued from an illegal and horrific slaughterhouse in Pembrokeshire. The 53 pigs were living in appalling conditions amongst carcasses and surviving on the entrails of the other slaughtered animals. Some were so desperate they began cannibalising. Some ate car parts, batteries, car doors… anything to avoid starvation.
After being rescued by authorities, the pigs became the subject of a court destruction order as they were not fit for consumption. There was a public outcry, so Beneath the Wood decided to fight for them. After a nine-month legal battle, the pigs (numbering 91 because the males were kept in a DEFRA isolation unit with the females!) were allowed to move to their forever home at the animal sanctuary.
Victory for Beneath the Wood and the pigs! But not without its problems.
Because the pigs had been kept in dreadful conditions at the slaughterhouse, their hooves had grown and, in some cases, become curved and uneven, making it difficult for them to stand and walk. As a result, the pigs needed a much-needed pedicure. But foot care on such heavy and strong animals is challenging. Especially when the biggest pig – Gandalf – is 7ft in length and weighs over half a tonne!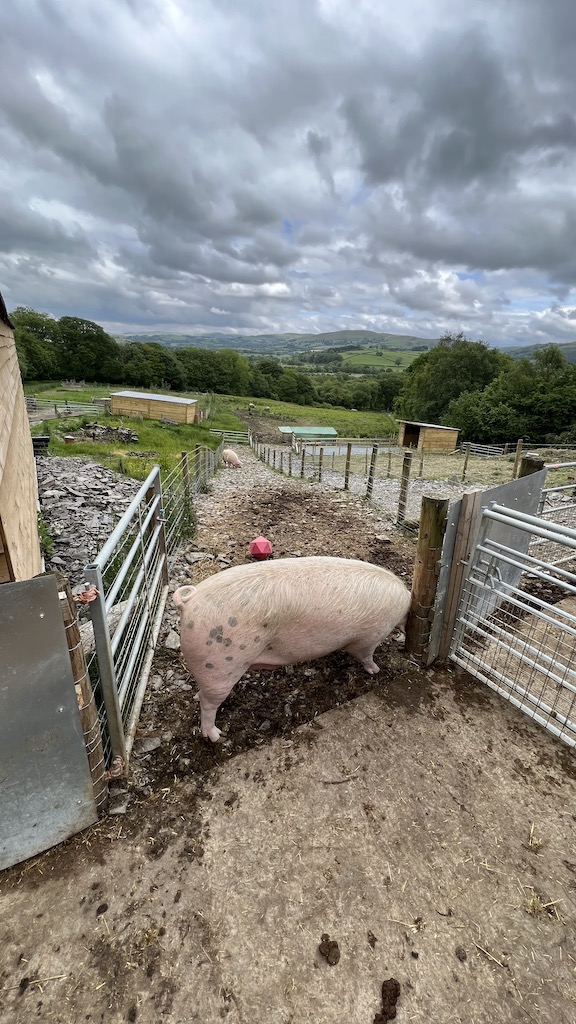 Beneath the Wood turned to Designeering in Leicestershire for help.
Designeering is a design and engineering company which helps people/companies to develop product ideas and bring them to life. The team at Beneath the Wood explained their problem. They told Designeering about animal lifting equipment such as cow hoists. A good idea, but unfortunately not suitable for the pigs. They needed lifting equipment that was strong and modular enough to accommodate different size pigs.
Designeering rose to the challenge and designed, engineered, and manufactured an innovative Pig Lift that can lift the pigs in the air with their feet dangling so they can be treated and trimmed.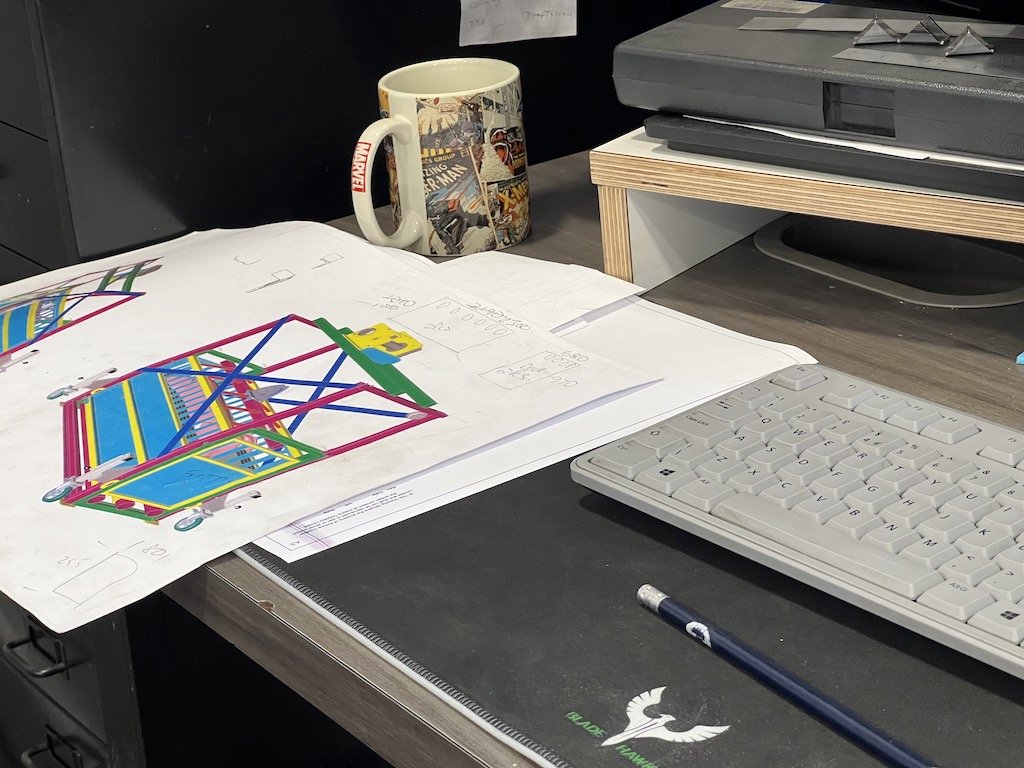 They opted for a modular design that can accommodate animals ranging from 150 kg to over 600 kg. The unit is also mobile, electrically operated, and safe for the operator and animal.
As the Pig Lift consists of steel sections, tubes, and laser-cut sheet metal fabrication welded together to form a heavy-duty structure, it needed to be galvanized.
Hot dip galvanizing is imperative because it provides a long-life, low-maintenance corrosion protection, which safeguards the steel from atmospheric attack, which causes rust and weakens steel.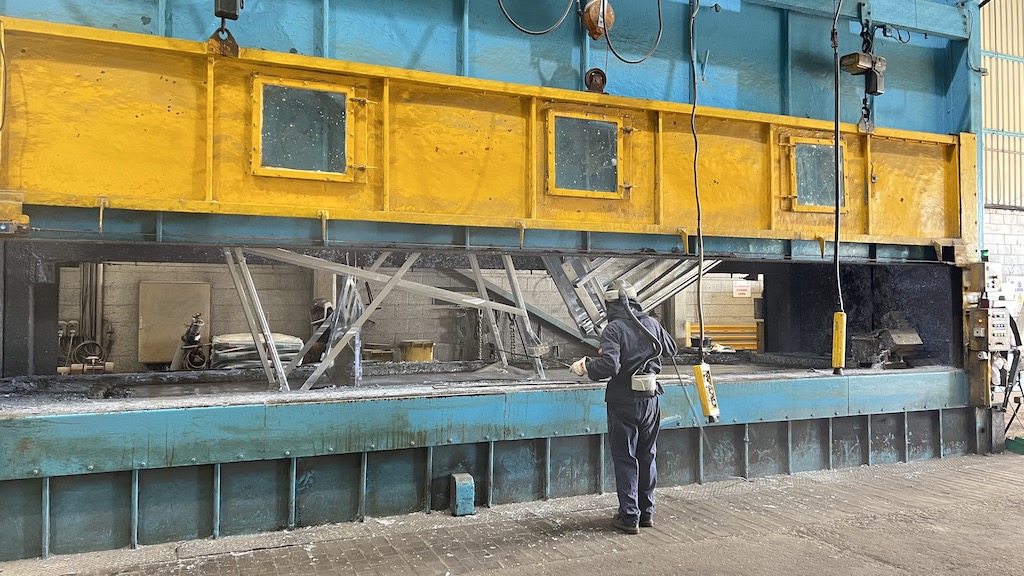 Designeering sent the Pig Lift to Joseph Ash Walsall to be treated with a galvanized coating to prolong the life of the equipment. The team at Joseph Ash were delighted to help such a good cause and donated their time and service free of charge, including collection and delivery.
The Pig Lift was delivered to the animal sanctuary just before Christmas: designed, manufactured, protected from corrosion with a galvanized finish, and ready to enable hoof trimming. The giant boars need hoof trimming first, so they're being treated, and it's onto the other pigs.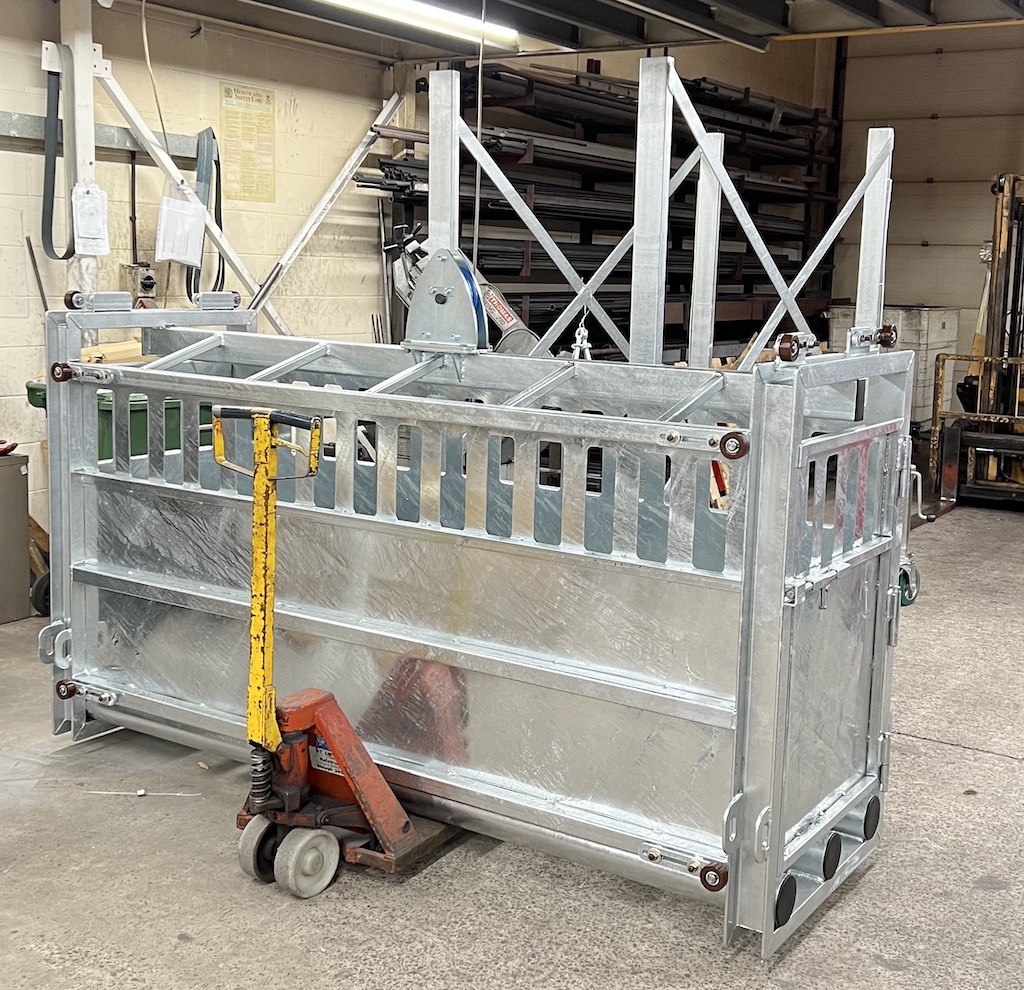 Sébastien de La Hamayde, Creative Director at Designeering said "We've loved working on this project! Sasha Bennett and her team at Beneath the Woods do a fantastic job providing a safe home for all the animals they look after. As for the pigs, despite experiencing trauma at the illegal slaughterhouse where they were found, they are now well looked after and comfortable in their new surroundings. We are proud to have designed equipment to help the Sanctuary continue looking after them."
Paul Hudson, Sales and Technical Manager at Joseph Ash Walsall, said "Wow! What an amazing project to be involved in. Thanks to Designeering for contacting us and sending the steel to our plant. We were happy to donate our services for such a worthwhile cause. We hope the pigs thrive in their new home and the new lifting equipment gives them some much-needed care."
______________________________________________________________________________
Beneath the Wood Sanctuary is a not-for-profit organisation. They run solely on public donations, mainly through their Twitter, Facebook, and Instagram social media accounts. They have around 140 animals in their care, ranging from dogs, cats, pigs, horses, and sheep, all rescued from difficult circumstances. They are a small team of dedicated volunteers, just five people keeping the animals fed and cared for, along with occasional volunteer days for extra help on larger projects.
To support the Beneath the Wood team, contact Sasha Bennett via email.
Next page