The Joseph Ash Group boasts nine plants spread throughout the UK, stretching from Medway in the South to Hull in the North. Here, we shine the spotlight on Chesterfield, showcasing the plant's exceptional capabilities and facilities.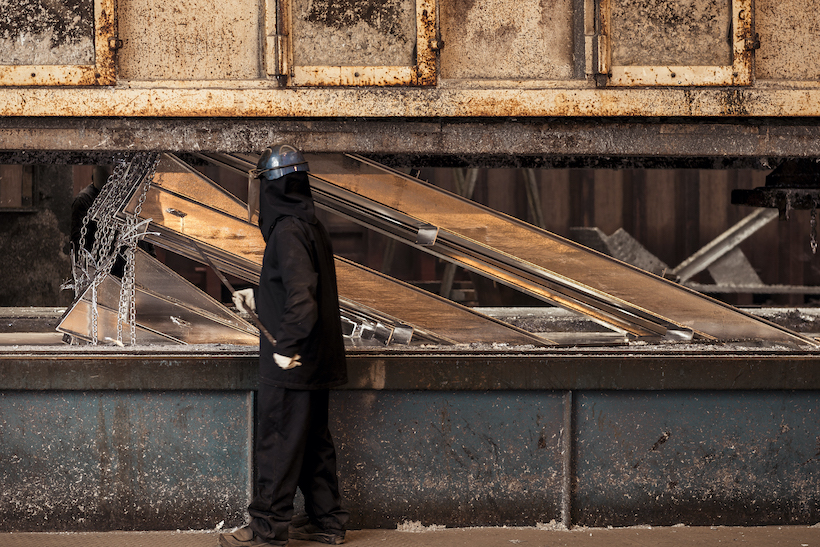 Joseph Ash Chesterfield: Location and history
The Chesterfield plant is based in Derbyshire, a region of England historically tied to the growth and development of the steel and iron industry in the 19th century.
With so much metalwork and engineering in the area, galvanizing was essential in protecting steel and iron products from rust and corrosion, extending their lifespan, and enhancing their durability.
Joseph Ash Chesterfield is the largest of all our plants. It's situated on the Holmewood Industrial Estate, just half a mile off the M1 Junction 29, and services clients from Leicestershire, Derbyshire, Nottinghamshire, Cheshire, Greater Manchester, South Yorkshire, West Yorkshire, North Yorkshire, Lancashire, Merseyside, Lincolnshire, Staffordshire, Warwickshire, Worcestershire, and the West Midlands.
As the Chesterfield team wants to make customers' lives as simple as possible, it provides collections and deliveries throughout the Midlands and the North and a daily milk run service within a 50-mile radius of the plant and the M1 corridor. In addition, the plant's unique offerings in size see them regularly undertaking projects from Southampton to Aberdeen.
What is galvanized at Joseph Ash Chesterfield?
The plant is ideally suited for the largest projects, including structural sections and lighting columns, building supports, platforms, walkways, and other general fabrication work. In addition, Chesterfield is unique in that it can galvanize a 16m – 12-tonne beam to the smallest shims weighing a few kilos each. This gives customers confidence that an entire project can be galvanized at a single plant to the highest possible standard.
Fit for Nuclear accredited
Joseph Ash Chesterfield is the only plant in the UK that is certified as Fit for Nuclear (F4N), which demonstrates a commitment to quality, safety, and compliance with nuclear industry standards. Steel components could include building supports, platforms, walkways, and structural steel.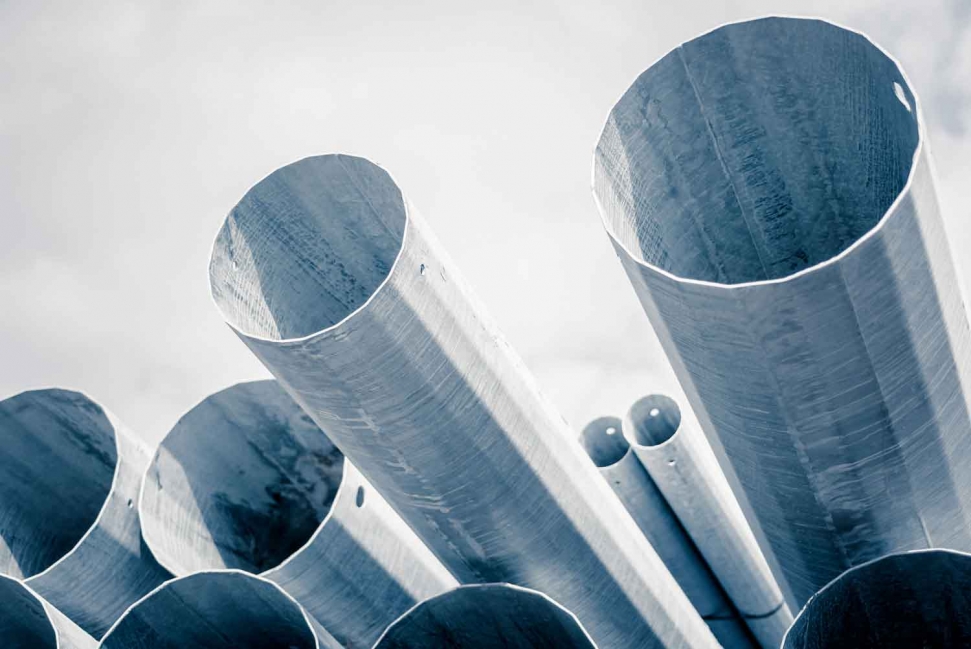 As the nuclear industry is highly specialised and safety-critical, the galvanizing must pass rigorous evaluation and qualification processes to ensure compliance with stringent standards and regulations.
Additional services
As well as core services, Joseph Ash Chesterfield offers the following customer amenities:
Collection and delivery service: Ensuring items reach Joseph Ash and are returned to customers hassle-free. We operate a fleet of seven articulated vehicles capable of carrying 28 tonnes each, plus five rigids which can also carry up to 15 tonnes. The fleet also has 48 trailers to maintain customers' work.
Full technical support: Providing customers with comprehensive technical support, offering guidance and assistance at every stage.
Passivation: A 17m tank (the largest passivation bath in the UK) ensuring optimal corrosion resistance and surface finish for galvanized products.
On-site storage: With over 10 acres of available space, Joseph Ash Chesterfield offers ample on-site storage capacity, allowing customers to store materials conveniently before and after galvanizing.
Trailer storage: Customers can take advantage of a designated area capable of accommodating up to 100 trailers, providing a secure space for transportation needs.
Crane gantry area: The crane gantry area at Chesterfield features ramps and bays, enabling customers to load their containers and trailers efficiently and effortlessly under six external cranes.
Fabrication pre-testing: Chesterfield includes a dedicated area where customers can assemble and pre-test their fabrications before taking them off-site for delivery to the end user.
Truck driver facilities: Overnight and changing facilities are available for the comfort of truck drivers. Chesterfield also has a truck stop located directly opposite the plant.
Forklift fleet: Chesterfield will soon be in the possession of the most up to date electric fleet of forklifts using an Opti Fleet computerised system. We have four 3.5 tonne and one 4.5 combi forklift trucks.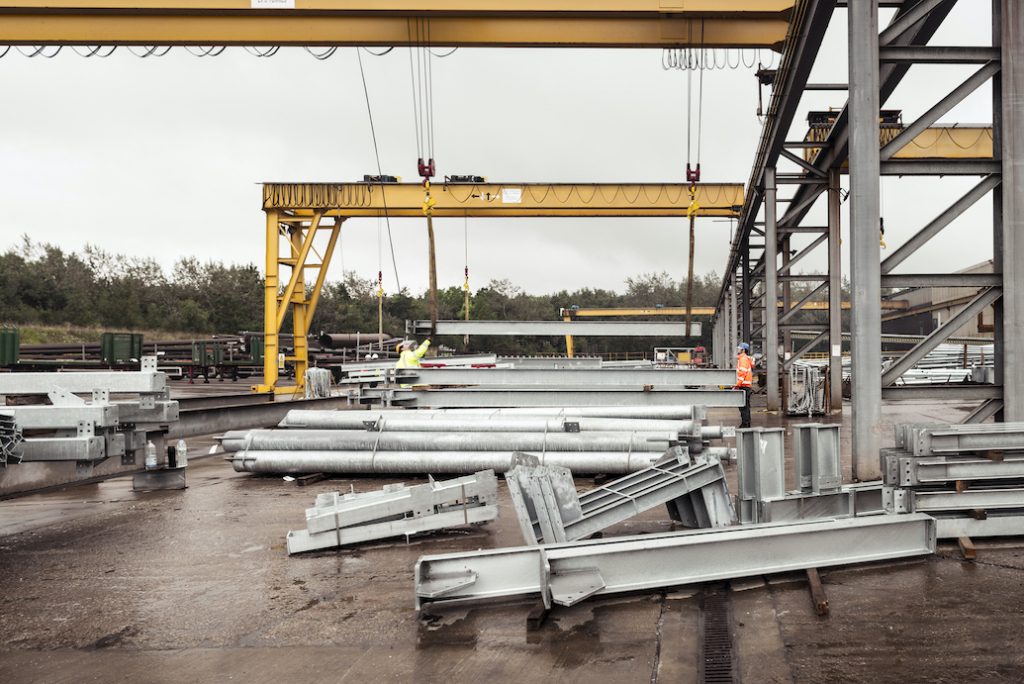 Bath size
The bath dipping size at Joseph Ash Chesterfield is 16.2m x 1.6m x 2.3m, and the team can dip 8 tonnes (or 16 tonnes by arrangement). Double dipping can also be undertaken (height and length).
Flexibility
The Chesterfield team understand that customers often have strict deadlines to meet. To assist, the plant has extended opening hours for drop-offs and collections. Chesterfield also offers quick turnaround times (overnight and within 24 hours) by prior arrangement.
Committed to excellence and compliance
Joseph Ash Chesterfield prioritises excellence in everything it does, including maintaining the highest standards of occupational health and safety, quality management, and environmental management. Certifications include BS EN ISO 1461, ISO 45001, NQA ISO 9001, and ISO 14001.
The Chesterfield team also understands the importance of documentation and transparency and provides Certificates of Conformity for each job whenever required.
Joseph Ash Chesterfield team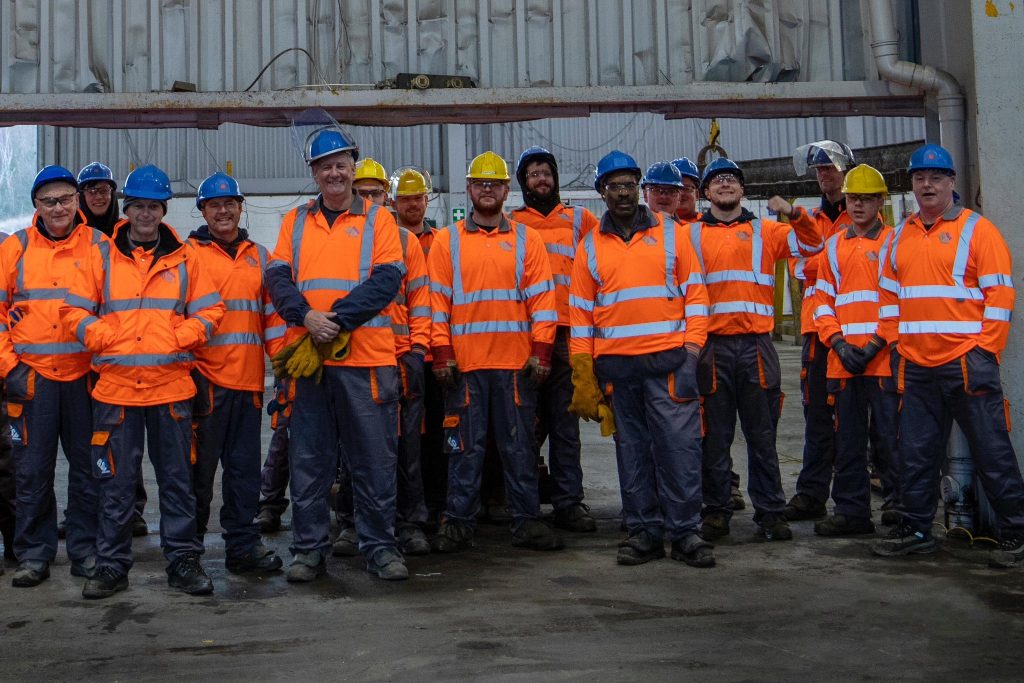 Our team at the plant consists of individuals who possess extensive knowledge and a genuine enthusiasm for their respective roles. From shop floor operatives to transport and truck drivers, health and safety experts, to the admin team. Everyone works together to deliver the highest level of service to valued customers.
The Divisional Manager at Chesterfield is Martin Hall, and the Commercial Manager is Stephanie Harding. Contact them today and let the team exceed your expectations with their expertise and commitment to service.
Next page