The Joseph Ash Group takes immense pride in its expansive network of plants in the United Kingdom, from the northern Yorkshire region to southern county of Kent. Here, we turn our attention to our facility in Yorkshire, Premier Galvanizing Hull, to showcase its exceptional capabilities and modern amenities.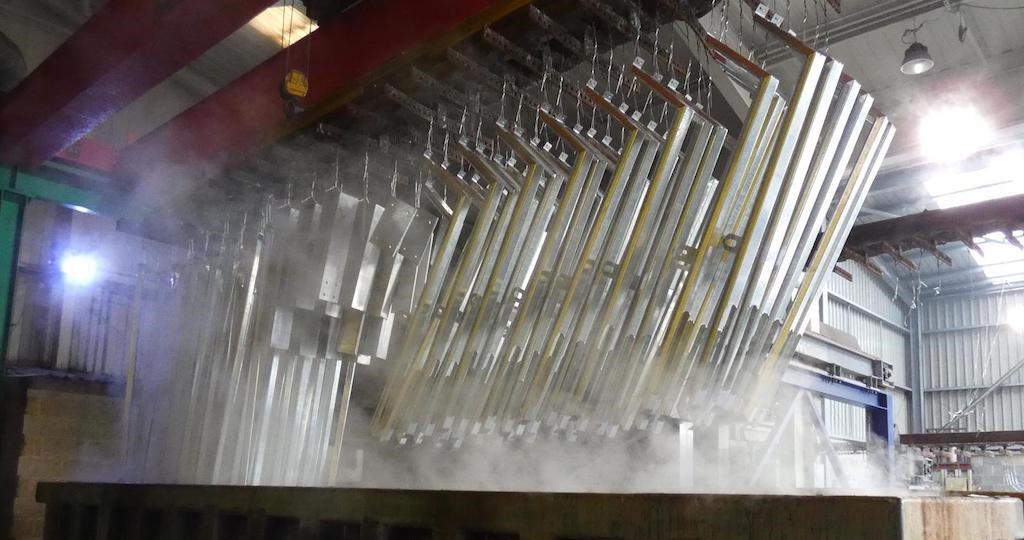 Historical background
The galvanizing industry in Yorkshire flourished during the 19th century, driven by the region's industrialisation. Hull experienced significant growth in the galvanizing sector thanks to its thriving maritime trade. Situated on the River Humber with a bustling port, Hull became a central hub for importing and exporting goods. Galvanizing was pivotal in safeguarding metal components used in ships, including anchor chains, fittings, and various marine equipment.
Throughout the late 19th and early 20th centuries, the galvanizing industry in Hull continued to thrive. Several galvanizing companies emerged to meet the growing construction, engineering, and agriculture demand. Technological advancements and modernisation in the latter half of the 20th century transformed the galvanizing process, propelling the industry forward.
In 2000, Premier Galvanizing opened its first plant in Yorkshire. Today, the galvanizing industry in Hull remains a vital sector, serving diverse industries both locally and globally.
Location
Premier Galvanizing Hull is located within the Stoneferry Business Park in the East Ridings of Yorkshire. With an extensive fleet of vehicles, we cater to galvanizing needs in Yorkshire, Nottinghamshire, Teeside, and the Northeast, ensuring timely service for our valued customers.
Galvanizing services at Premier Galvanizing Hull
Whether fabricators require a small amount of steel galvanized for a sculpture or 100 tonnes for a new bridge, Premier Galvanizing Hull is here to assist.
Additional services
In addition to our core services, Premier Galvanizing Hull offers the following amenities to our customers:
Full technical support: Our comprehensive technical support ensures customers receive guidance and assistance at every stage, guaranteeing a smooth galvanizing process.
Collection and delivery service: Regardless of your location or the destination for your fabrications, we provide efficient steel transportation. Our fleet includes two articulated vehicles capable of carrying 22 tonnes each and five rigid vehicles that can accommodate up to 10 tonnes.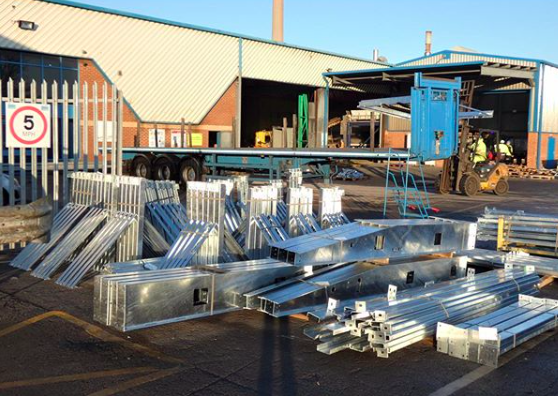 Shot blasting and powder coating: These services are available through our trusted external subcontractors.
Packing and bundling: We can bundle, pack, and label your steel per your requirements. We can accommodate your needs if you need items delivered to the end user or prepared for export or containerisation. Upon request, we can issue certificates of conformity, and all work is conducted following BS EN ISO 1461 standards.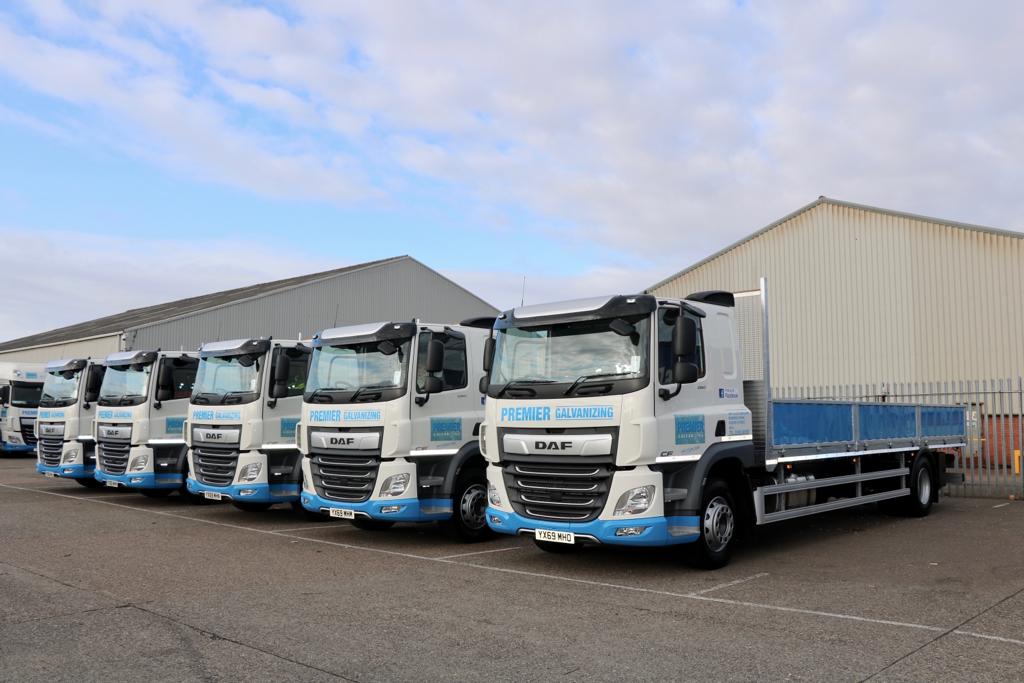 On-site storage: With ample on-site storage capacity, Premier Galvanizing Hull allows customers to conveniently store materials before and after the galvanizing process.
Bath size
Premier Galvanizing Hull's bath dipping size measures 7.0m x 1.2m x 3.2m, with a maximum dip weight capacity of four tonnes.
Flexibility
At Premier Galvanizing Hull, we fully understand the value of meeting time-sensitive demands and adhering to strict deadlines. We have extended opening hours for drop-offs and collections to ensure optimal customer assistance. Additionally, we provide expedited turnaround times, such as overnight or within 24 hours (by prior arrangements). We aim to deliver prompt and efficient service, catering to your specific requirements.
Committed to excellence and compliance
At Premier Galvanizing Hull, we prioritise excellence in all aspects of our operations. This includes maintaining the highest occupational health and safety standards, quality management, and environmental management. Our certifications include BS EN ISO 1461, ISO 45001, NQA ISO 9001, ISO 14001, and OHSAS 18001.
Dedicated team
The Hull team comprises dedicated individuals with extensive knowledge and experience in their roles. We strive to provide our customers with the highest level of service. We also consider ourselves an integral part of your team, ensuring your needs are met with utmost care and professionalism.
Key personnel at Hull
Andrew Tweddle serves as the Divisional Manager at Hull, while Chris Young oversees the Transport and Production Manager role.
Contact us
To book your projects with us or for any enquiries, please don't hesitate to contact the Premier Galvanizing Hull team today!
Next page