The Joseph Ash Group has nine plants across the UK, from Medway in the South to Hull in the North. This month, we're shining the spotlight on Walsall to share its history and capabilities.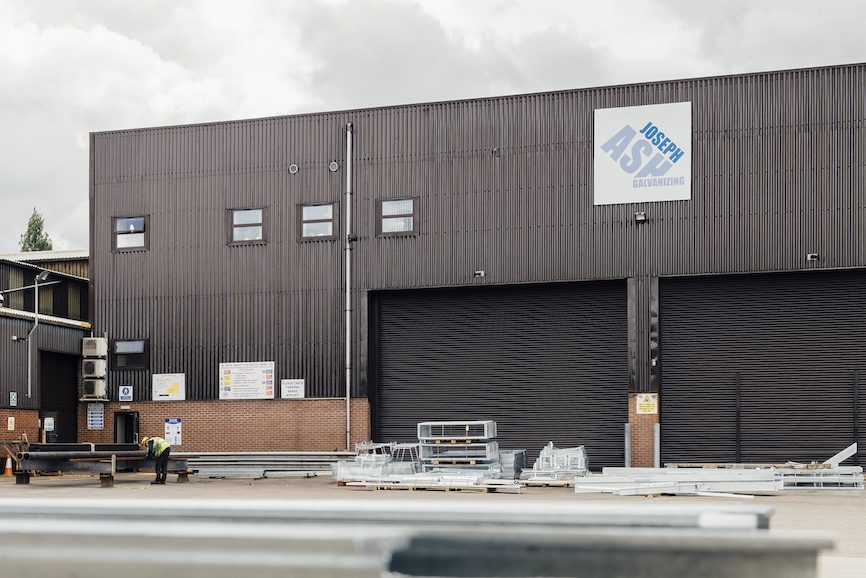 History of galvanizing and Joseph Ash in Walsall
Galvanizing has a rich history in Walsall, dating back to the 18th century when the town was a thriving hub of metalworking and manufacturing. With a wealth of iron and steel production facilities, the need for corrosion protection became increasingly important.
As the Industrial Revolution took hold in the late 18th century, Walsall's metalworking industry saw significant growth – especially in the production of saddlery and harness equipment, catering to the needs of the equestrian industry.
The mid-19th century witnessed the expansion of railways, driving an escalating need for galvanized metalwork. Rails, fasteners, and signalling equipment became indispensable components of this burgeoning transportation network.
Then came the World Wars, during which Walsall's metalworkers pivoted to producing military equipment and components crucial for the war effort.
In the latter half of the 20th century and into the 21st century, the galvanizing industry in Walsall faced economic challenges due to global competition and changes in manufacturing processes. However, companies like Joseph Ash adapted to these challenges by diversifying services and modernising facilities.
Today at Joseph Ash Walsall
Joseph Ash Walsall's clientele extends across the West Midlands, encompassing areas like West Bromwich, Warwickshire, Worcestershire, Gloucestershire, Avon, Oxfordshire, Buckinghamshire, Northamptonshire, Leicestershire, Staffordshire, Herefordshire, and Shropshire.
In addition to galvanizing, Joseph Ash Walsall offers shot blasting through an external shot-blasting subcontractor. As part of the Joseph Ash network, we also provide powder coating, duplex coatings, and spin galvanizing.
Our services are complemented by a convenient collection and delivery system, comprehensive technical support, on-site storage facilities, and passivation post hot dip galvanizing, ensuring a seamless experience for our valued clients.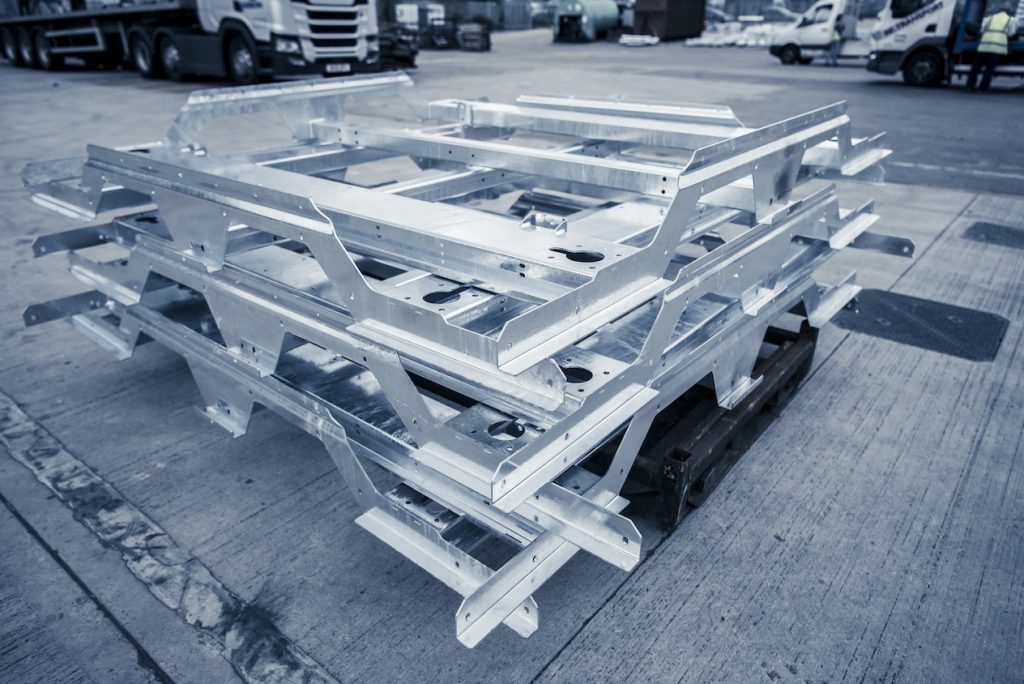 Bath size
Our bath dipping size at Joseph Ash Walsall is 7.3m x 1.3m x 2.5m, and we can dip 2.5 tonnes.
For larger fabrications than the bath allows, we'll transport long-length and wide work to other Joseph Ash plants with larger capacity baths using our own fleet of trucks.
Collections, deliveries, and quick turnaround times
Joseph Ash Walsall has extended opening hours to assist customers wishing to drop work off early and collect it late. Get in touch with us to find out more.
We can also provide a quick turnaround (overnight and within 24 hours) by prior arrangement.
Quality and accreditations
At Joseph Ash Walsall, all work is hot dip galvanized to BS EN ISO 1461. We also meet occupational health and safety, quality, and environmental management standards, including ISO 45001:2018, NQA ISO 9001:2015 and ISO14001.
Certification
Joseph Ash Walsall is happy to supply Certificates of Conformity for each job when required.
Here to help
At Joseph Ash Walsall, our dedicated and experienced team is driven by a 'can-do' attitude. We're here to assist with any queries about galvanizing, shot blasting, or powder coating—just reach out to us!
Our plant is staffed by a diverse team spanning various roles, including shop floor operations, skilled transport and truck drivers, health and safety professionals, and our proficient administrative staff. We're ready to provide the expertise and support you need.
Contact our Walsall team today to book a collection or get a quote. We'd love to help you!
---
Next page