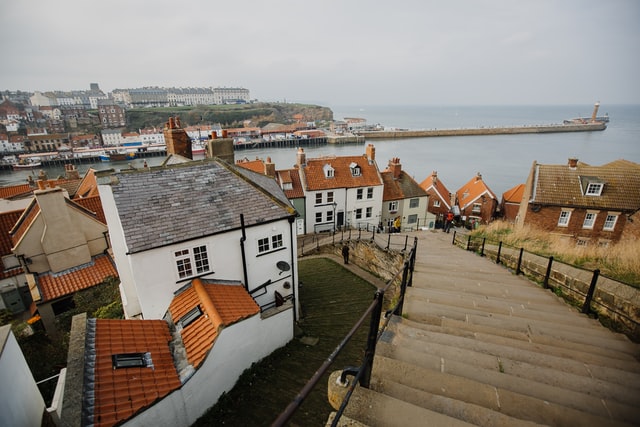 Whitby is a seaside town on the North Yorkshire coast. Full of maritime, mineral and tourist heritage, it is a popular destination for visitors all year round. To celebrate the town's fishing and cultural heritage, and to encourage visitors to explore its streets, a group of local people and partner organisations recently commissioned a new art project: the Whitby Walk with Heritage Trail. Emma Stothard was the appointed artist, and our Hull plant (Premier Galvanizing) protected the steel.
The Whitby Walk with Heritage Trail – funded by the Government's Coastal Revival Fund and Scarborough Council – is a series of stunning sculptures dotted around the town telling the story of Whitby's fishing and cultural history. The sculptures start at the Whitby Swing Bridge and end at the Band Stand leading people through some of the lesser frequented areas of Whitby to try to support local businesses in those areas.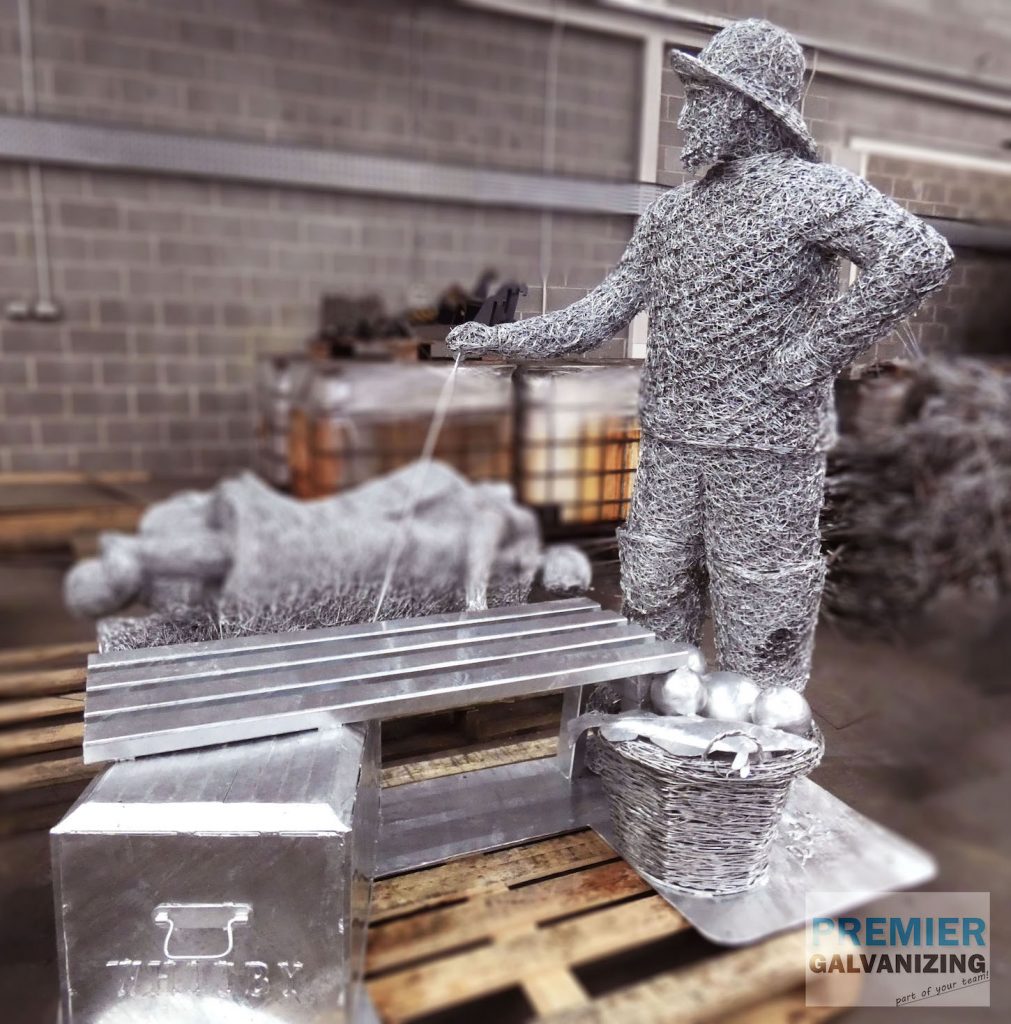 The sculptures include a fisherman mending a net, a fisher wife, a knitter at work on a gansey, a herring lass and a crow's nest.
There are also sculptures which pay homage to two of Whitby's famous residents: photographer Frank Meadow Sutcliffe, and Dora Walker, a North Sea skipper during WW2.
Emma Stothard, a renowned North Yorkshire sculptor, created the sculptures from wire steel. Because the sculptures need to stand the test of time and withstand the harsh environmental conditions of a coastal town, Emma sent the sculptures to Premier Galvanizing Hull so that they could be hot dip galvanized.
You can see photos of some of the sculptures at the Premier Galvanizing plant here:
Hot dip galvanizing is important for steel because it provides a long-life, low-maintenance corrosion protection which safeguards steel from atmospheric attack which causes rust.
Even though we regularly protect the steel used for sculptural works of art and we're experienced in handling unusual pieces of steel, Emma's project was a challenge at first because of its size and shape. It was a test our Hull plant overcame however, as Emma worked alongside Karl – Hull's Works Manager – to ensure the sculptures were suitable for the hot dip galvanizing process.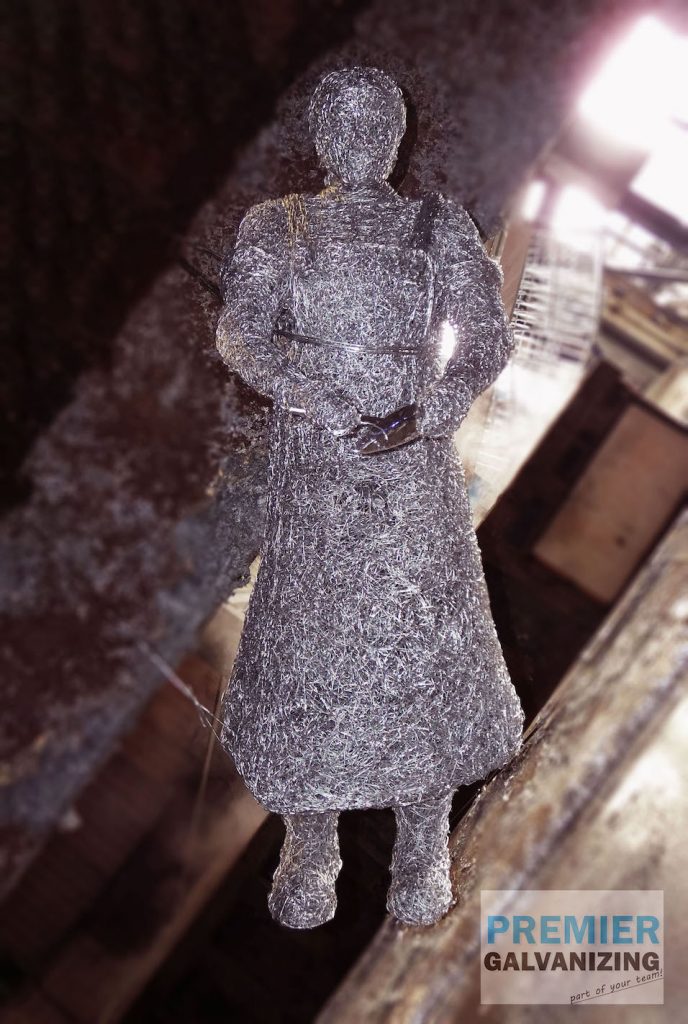 Proud Yorkshire people
As a Yorkshire based galvanizing plant the team at Premier Galvanizing were pleased to be chosen as the galvanizer for this project. It was a privilege to work with Emma, and to play our part in celebrating the culture and history of Whitby.
Further reading:
To find out more about Emma Stothard, visit her website or follow her on Instagram.
Emma has spent most of her adult life living and working in Whitby, and her works can be found across towns and stately homes worldwide. Emma also frequently exhibits at the Chelsea Flower Show.
If you're planning on a visit to Whitby and you'd like to know more about the heritage trail, follow the Facebook page Walk with Heritage. The page shows photos of Emma's progress as she built the sculptures. It also shows the sculptures in their final place in Whitby.
Work is also being carried out to create an app to support the trail. When people follow the walk, they will be able to see information about their location and each statue's/character's story.
(Photo by Phil Hearing on Unsplash)
Next page