Imagine a museum where creativity knows no bounds, where children, young people, and families can unleash their imaginations and be inspired. Young V&A, the brand-new Victoria and Albert children's museum, offers just that.
Seeking a fabricator that could make the museum's exterior stand out, they contacted Factory Settings Ltd to fabricate giant letters to sit on top of the building. Factory Settings, in turn, needed a reliable hot dip galvanizing company that offered a quick turnaround time to increase the steel's durability and give the museum exterior an eye-catching finish.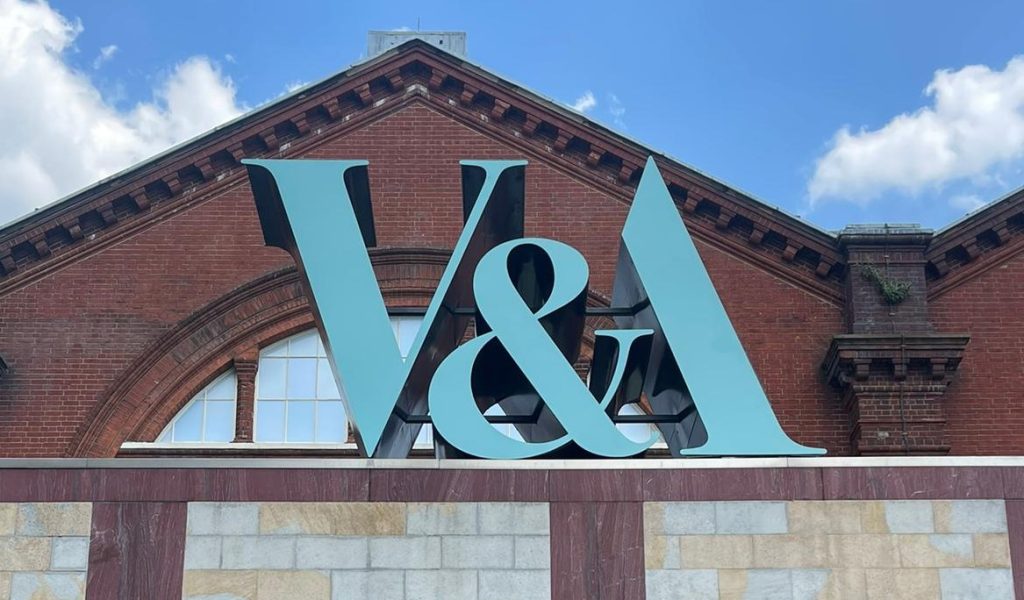 Hot dip galvanized by: Joseph Ash Medway
Fabricated by: Factory Settings Ltd
End client: Young V&A
Steel finishing service: Hot dip galvanizing
Young V&A's requirements
Young V&A is a brand-new children's museum in London where children, young people and families can imagine, play, and be inspired. The London-based museum wanted to enhance their exterior prior to their opening day on 1st July 2023, and turned to Factory Settings Ltd for help. Factory Settings, also based in London, agreed to fabricate a huge sculpture of V&A's logo to be displayed on top of the museum – increasing brand visibility and modernising the museum's exterior.
The museum's grand opening day was fast approaching, and there was a lot to be done. Factory Settings needed a reliable galvanizing company that offered a fast turnaround time from start to finish. Located in Sittingbourne, Kent, Joseph Ash Medway was the perfect choice for the fabricating company.
The letter's frames needed to be galvanized to increase the steel's durability and give it a shiny, clean finish. Galvanizing also makes the steel corrosion-resistant, so the sign stays in excellent condition even in bad weather.
Speedy turnaround times save the day
Sudden delays on steel items and a last-minute change in design meant the deadline was fast approaching without much progress. Factory Settings were reliant on the team at Joseph Ash Medway to adapt to the changing timeframes to ensure the museum's sculpture was ready for the opening day.
Keen to deliver an exceptional service, the Medway team were swift to adapt to the last-minute collection dates. Joseph Ash Medway's flexibility to the situation and their quick turnaround times meant that the work was returned to Factory Settings in time for them to finish cladding before the big day.
Young V&A's grand opening
Young V&A had a successful opening weekend on 1st July 2023.
Factory Setting's Senior Project Manager was keen to thank the Joseph Ash Medway team:
"Thanks so much for all your help getting the frames back to us quickly so we can hit our install deadline – that made a real difference for us. Can't wait to see this signage up in the air!"
Well done to Factory Settings Ltd and everyone else involved!
If you're in London, why not visit Young V&A for a fun and educational day out? Alternatively, if you're in need of steel fabrication, contact Factory Settings Ltd.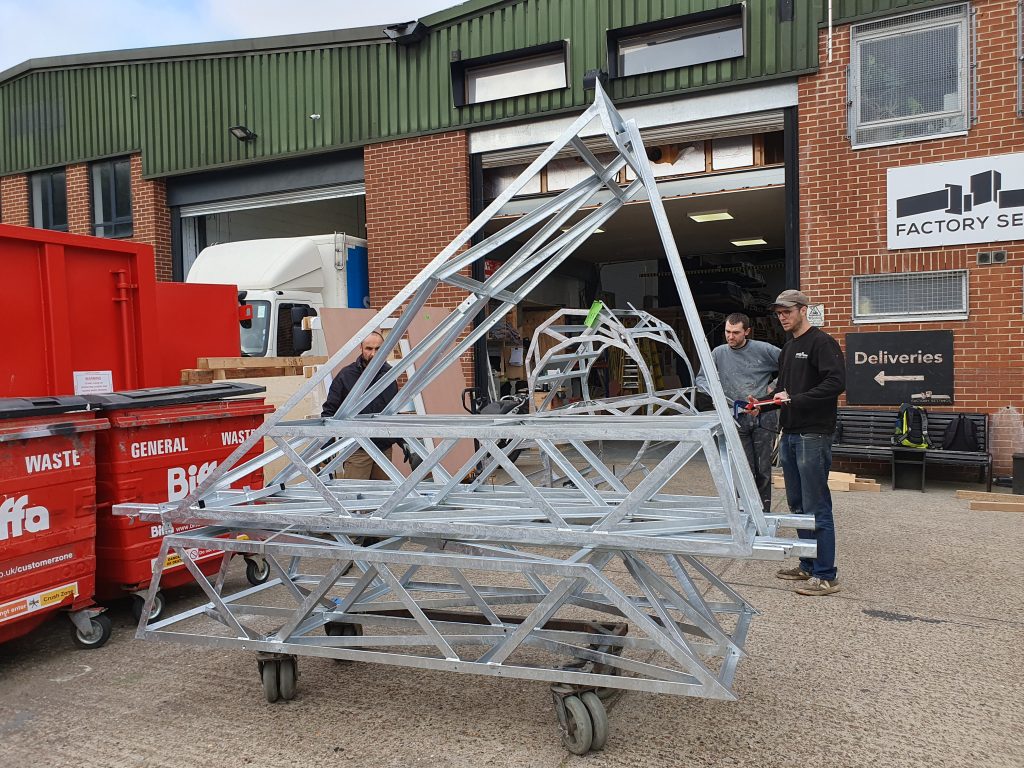 Pictures courtesy of Factory Settings Ltd
---
Joseph Ash Medway delivers a one-stop-shop service of shot blasting, hot dip galvanizing, powder coating and duplex coatings all from under one roof. Contact the Medway team today to discuss steel treatment projects in London and beyond.
Next page