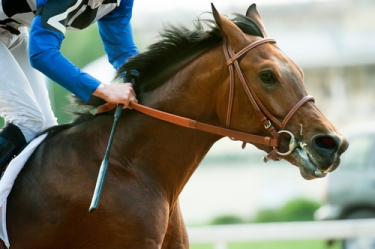 In 2011, Joseph Ash Medway provided its market-leading galvanizing and powder coating services to protect over 100 metres of railings at Chepstow Racecourse, the home of the Welsh Grand National. In 2018, they're still looking as good as new.
In late 2010/early 2011 architectural metalwork specialist A.W. Jeffreys was appointed to design and install a railing system for the Chepstow Racecourse's new outdoor communal area, as well as a set of gates to be used for crowd management. To ensure the metalwork would benefit from long-term protection from the elements, the company turned to Kent-based steel finishing specialist, Joseph Ash Medway.
During the design process, A.W. Jeffreys collaborated with Joseph Ash Medway to ensure all of the fabricated elements – some as long as 3.2 metres – would be able to fit the galvanizing facility. For the project, A.W. Jeffreys produced a bespoke range of curved and straight metallic elements that were specifically designed for purpose.
Joseph Ash Medway used its own HGV fleet to collect all the steels from A.W. Jeffreys' manufacturing facility before delivering a one-stop-service, providing galvanizing and a white powder coating finish to the new steelwork. Joseph Ash Medway then used a HIAB lorry to deliver all the finished job to site for A.W. Jeffreys to complete the installation.
Without a galvanized coating, oxygen in the air would react and begin to corrode the untreated steel. Operating to stringent quality control processes and fully accredited to BS and ISO standards, Joseph Ash Medway's market leading techniques provide a tough, long lasting finish that, when combined with powder coating, offers aesthetically pleasing protection that shields the railings against the elements for at least 25 years.
With a reputation built on excellence, Joseph Ash Medway specialises in providing the complete galvanising and powder coating service to a huge customer base across the South East. Completed in March 2011, the Chepstow Racecourse project stands as a perfect example of what can be achieved when a fabricator and steel finishing specialist works together.
Next page