Stunning animal sculptures fabricated from horseshoes by Tom Hill, and hot dip galvanized by our sister plant, Premier Galvanizing Corby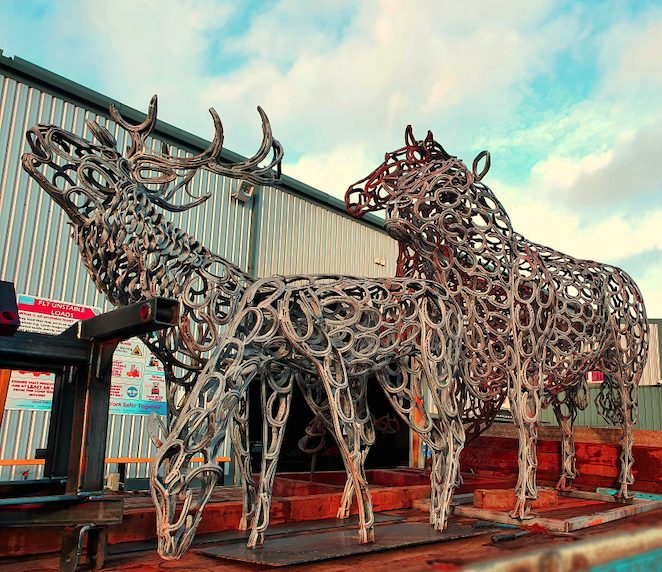 In February 2021, Premier Galvanizing Corby was asked to treat a range of unique and stunning animal sculptures fabricated by artist Tom Hill. Everything from a stag, a doe, a horse and a hare. Most of the animals were commissioned by the owners of a soon-to-be-launched wedding venue in Devon, set on farmland.
Based in Hertfordshire, Tom is an unusual artist as he sculpts with recycled horseshoes to create life size animal works of art.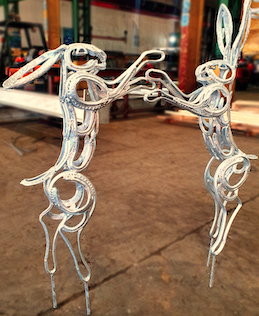 Tom specialises in equine sculpture but also sells hedgehogs, squirrels, ducks, herons, swans, pigs, badgers, different breeds of dogs, lions, cheetahs, stags, camels and elephants, all of which are life size. You can see more of these on his website.
As a self-taught sculptor, Tom utilises a gas forge and hammer as well as various welding techniques to heat and shape the horseshoes to craft his projects.

Once he has built his sculptures, he needs to ensure their longevity by having the steel treated with a galvanised finish – a service provided by Premier Galvanizing.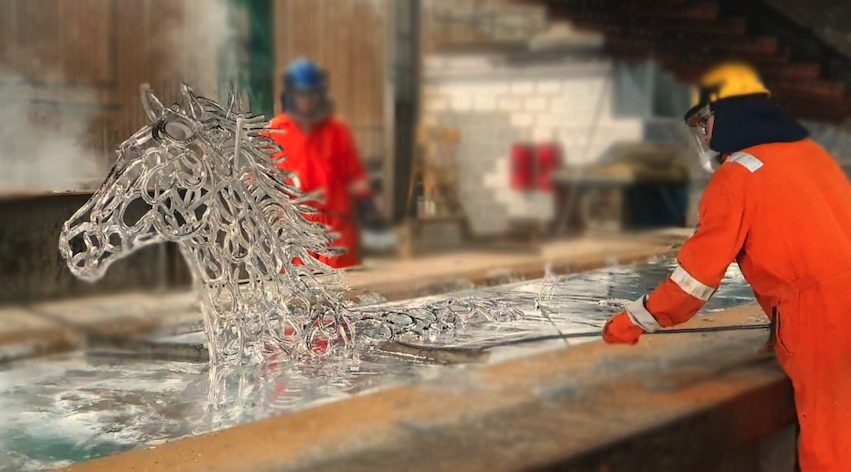 Hot dip galvanizing is important for steel because it provides a long-life, low-maintenance corrosion protection which safeguards steel from atmospheric attack.
Premier Galvanizing Corby has treated many projects for Tom over the last few years. Another notable project was a sculpture of a horse and jockey for the Injured Jockey's Centre which opened in Newmarket in October 2019. Tom books Premier Galvanizing Corby due to our location, excellent reputation and bath size. We are also able to collect the projects, galvanize them, and deliver them back to Tom, taking away all the transportation logistics.
We enjoy working on Tom's fabrications. It's especially great to see them arrive at our Corby plant as untreated steel, watch as they are carefully dipped into the baths of zinc, and then be amazed as they emerge with a new silver zinc coating.
Bryony Crowden from Premier Galvanizing Corby said, "We have really enjoyed working alongside Tom, and we can't wait to see what future works come into the plant from him'.
We look forward to receiving your next projects Tom!
Next page