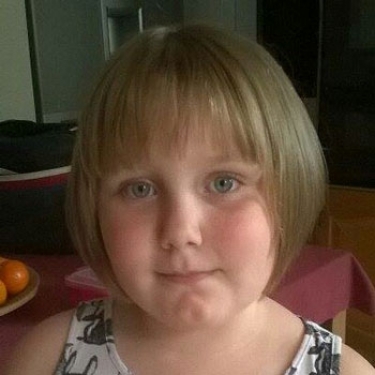 In our news this month we're sharing the story of Keeley McKee, the granddaughter of Judith Morris, an Internal Sales Administrator at Joseph Ash Telford.
Keeley Mckee is a six year old girl who, up until recently, had never had a hair cut. The time had come for a trim, however Keeley decided that not only did she want a more grown up hair style (she is six after all!), but she could also do something kind by getting the majority of her hair chopped off to support a worthy charity – the Little Princess Trust.
The Little Princess Trust is a Midlands based charity which was set up to help boys and girls across the UK and Ireland, who have suffered hair loss through cancer. The charity supplies real hair wigs to children whose families may not be able to afford such wigs.
When Keeley had her hair cut, she donated it to the Little Princess Trust, who will send the hair off to be made into a wig. Not satisfied with simply supplying her own hair, Keeley also decided to raise funds for the charity by asking people to sponsor her. (Joseph Ash Galvanizing has been one such sponsor and we have happily sent a cheque for £100.)
Well done Keeley! This is a selfless act and we hope a little boy or girl benefits from your kindness!
If you'd like to add more funds to the charity in Keeley's name, please contact the Little Princess Trust via email or phone 01432 363505.
Next page