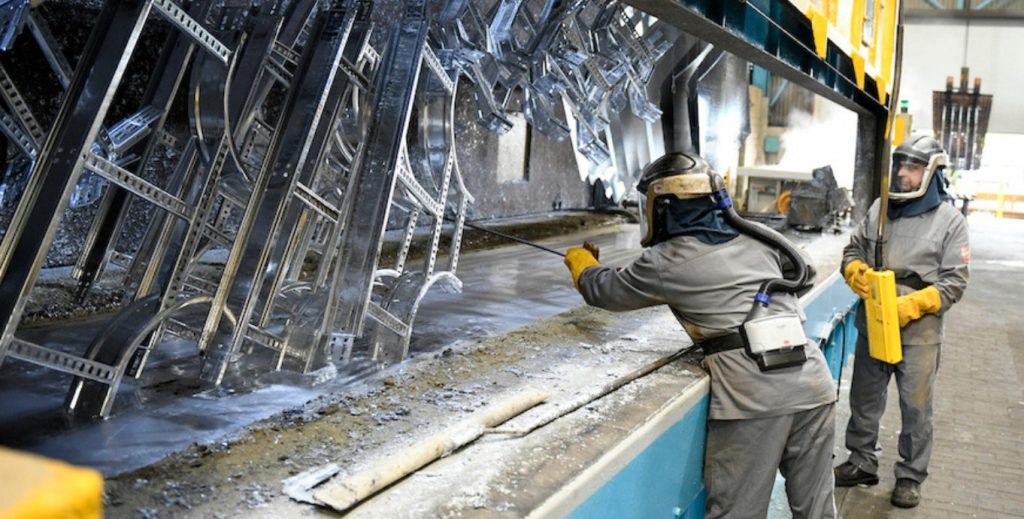 Widnes Galvanising, a leading provider of galvanizing services within the Joseph Ash Group, can now bring shot blasting and powder coating services to their customers. These new offerings bring Widnes Galvanising, which was acquired by the Joseph Ash Group in 2022, up to speed with other plants within the Group. Customers in the North West now have access to a wider range of finishing options, and can expect to save time and money on transportation and service fees.
Shot blasting is a highly effective process for removing rust, paint, and other contaminants from metal surfaces. It is essential for maximising the effectiveness of galvanizing and powder coating. Widnes' other new offering, powder coating is a popular coating technique that provides a durable finish. It allows metal to be coated in a range of colours and textures while retaining the strength of galvanizing. Widnes Galvanising's new offerings are perfect for making their customers' steel fabrications stand out from the crowd.
Widnes Galvanising is committed to delivering the highest quality steel treatment services. With their new shot blasting and powder coating capabilities, the company is well-positioned to maintain its reputation as a leading service provider within the Joseph Ash Group. If you're near the North West area, Widnes Galvanising is ready to strengthen your steel.
For more information about Widnes Galvanising and its services, please visit the company's website at www.widnesgalvanising.co.uk or contact Gavin Jones at gavinj@widnesgalvanising.co.uk.
Next page