The Joseph Ash Group is delighted to highlight its wide-reaching network of nine plants situated across the United Kingdom. We cover various regions from north to south and east to west. In the spotlight this month is our Kent-based facility, Joseph Ash Medway.
Joseph Ash Medway location
Joseph Ash Medway is located within the Eurolink Industrial Centre in Sittingbourne. With an extensive fleet of vehicles, we cater to galvanizing needs in Kent, London, Essex, East Sussex, West Sussex, Surrey, Hertfordshire, Buckinghamshire, Berkshire, Hampshire, Bedfordshire, Cambridgeshire, Suffolk, Norfolk and Wiltshire.
Main services at Joseph Ash Medway
Whether fabricators require a galvanized finish for a garden gate, or 300 metres of powder coated railings for local waterfronts, Joseph Ash Medway can help.
The Medway plant is unique amongst galvanizers; we offer a one-stop-shop metal finishing service. With hot dip galvanizing, shot blasting, powder coating, and duplex coatings all under one roof, balancing multiple collections and deliveries becomes a thing of the past for fabricators.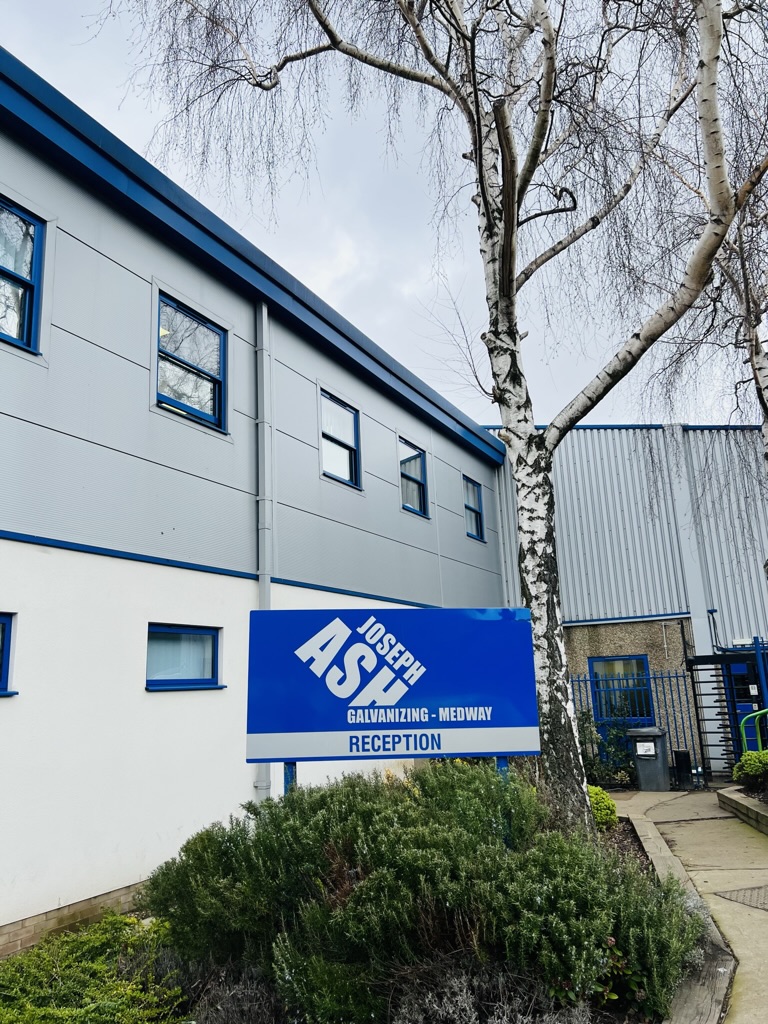 What are duplex coatings?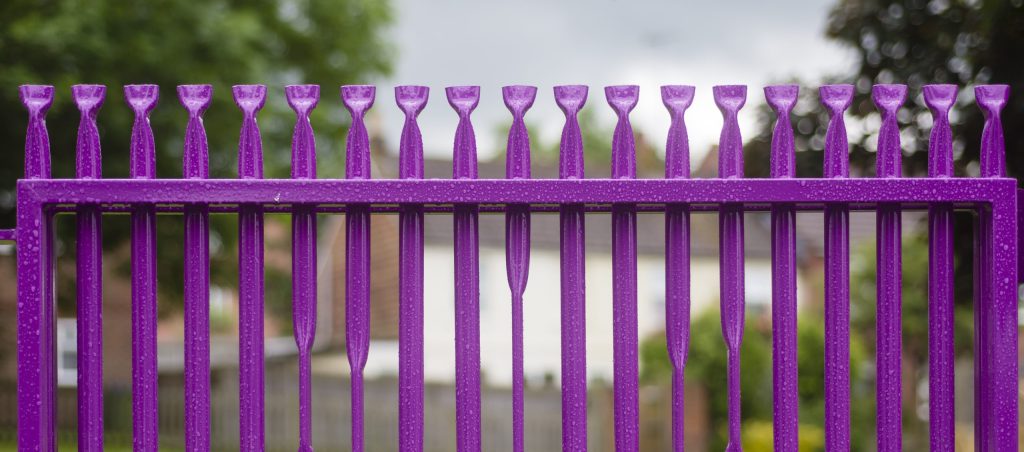 Duplex coatings are are a mixture of hot dip galvanizing and powder coating, suitable for all types of steel fabrication. They can be used for gates, railings, staircases, lighting, flooring and even sculptures to give them extended durability and a splash of colour. We can offer a wide range of colours and textures for your steel, from metallic to textured, as well as varying matt, satin, and gloss levels.
The Joseph Ash Medway plant also offers a 40-year guarantee on duplex coatings (subject to T&Cs).
Bath size
Joseph Ash Medway's bath dipping size measures 6.5m x 1.2m x 2.2m. It has a maximum dip weight capacity of 2.6 tonnes.
Additional services
In addition to core services, Joseph Ash Medway offers the following amenities to customers:
Collection and delivery service

Full technical support

Packing and bundling

Flexibility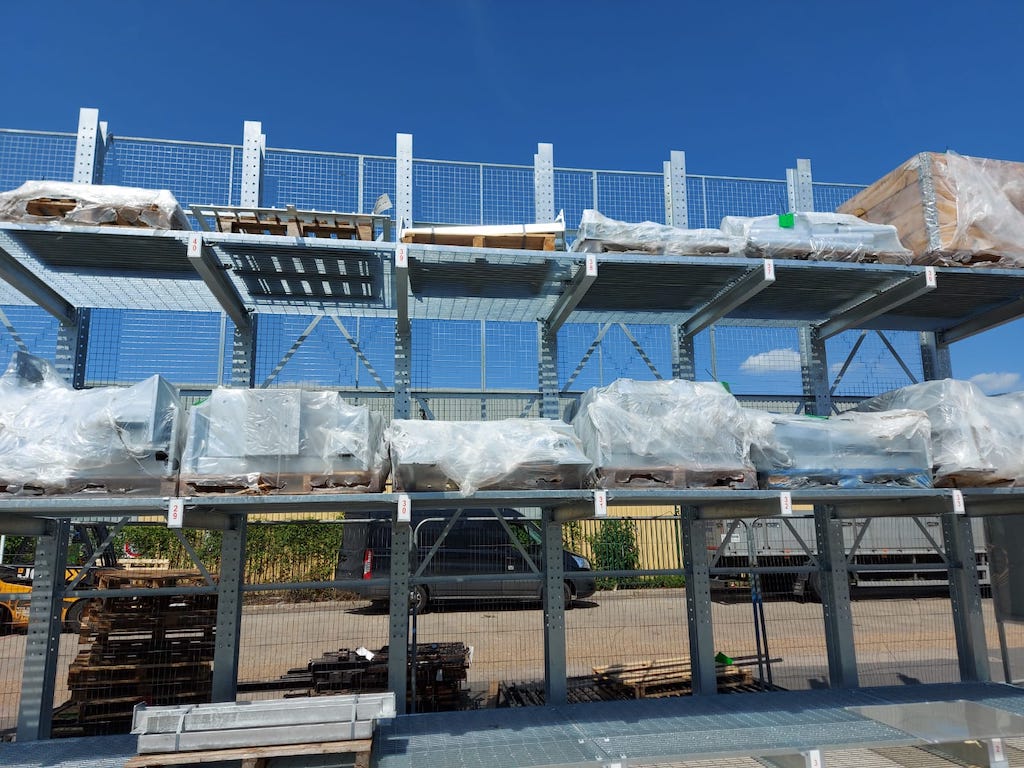 Mono Hinge Self Closing Gate®️
Our Joseph Ash Medway site is also home to the Mono Hinge Self Closing Gate®️ – the trusted safety play gate designed for children's play areas. The Mono Hinge Gates are completely free of finger traps, head traps, foot traps, crush points, shear actions and sharp edges. They are also DDA-compliant and vandal-resistant, proving a popular choice for businesses and local authorities.
Committed to excellence and compliance
At Joseph Ash Medway, the main goal is to do everything well and provide a quality service. This means the team pays a lot of attention to doing a great job keeping everyone safe at work, producing high quality finishes, and taking good care of the environment.
Certifications held by the Medway plant include BS EN ISO 1461, ISO 45001, NQA ISO 9001, ISO 14001, and BS EN 13438 and BS EN 15773. Medway is also JOSCAR registered which means it's fit for business for the Aerospace, Defence and Security services.
Dedicated team
The Medway team encompasses dedicated individuals who know their roles inside out. They provide a top-notch steel protection service, where your needs are their priority.
Key personnel at Joseph Ash Medway
Richard Colegate is the Divisional Manager at Medway. Daniel Lyons, Rebekah Skipper, and Michelle Newell manage sales and customer service advisory.
Contact us
Get a quote or book a collection with the Joseph Ash Medway team today. We have happy to reserve your projects and answer your questions!
Next page